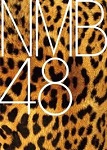 NMB48 Studio Recording (NMB48スタジオレコーディング) will be released on January 1. It includes 5 stage albums recorded at NMB48 Theater in Osaka :
Team N 1st Stage "Dareka no Tame ni" (誰かのために)
Team N 2nd Stage "Seishun Girls" (青春ガールズ)
Team M 1st Stage "Idol no Yoake" (アイドルの夜明け)
Team BII 1st Stage "Aitakatta" (青春ガールズ)
Team BII 2nd Stage "Tadaima Renaichuu" (ただいま恋愛中)
These albums are also available separately.
The CD box set comes with 10 photos randomly selected from 100 kinds.