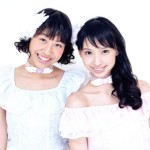 N☆RNiR <ノニエル> is a Japanese idol group formed in 2014.
It currently consists of 2 members and 2 support members.
The idol unit is based in Tokyo.
Biography / History
The concept is that the girls sing to the peace in the world. They want people to realize that this world is full of love.
They perform J-Pop songs.
The pronunciation of N☆RNiR is "no ni air".
Tsurumaki Seina was a semi-finalist of Miss iD 2014. She was selected as part of Young Jump Seifuku Collection (ヤングジャンプ制服コレクション).
As junior gravure idols, Ebihara Airi, Tsurumaki Seina and Tsuchiyama Sana released solo DVDs in the Gakkou Nau (校なう) series in 2014. They appeared in swimsuits and schools uniforms.
Imai Ami and Chisa are sisters.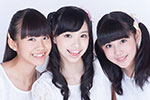 The idol group's 1st single Unmei no 3 Shimai (運命の三姉妹) was released in September 2014.
The girls host the show showroom de おしゃべりN☆RNiR<ノニエル> on the internet.
N☆RNiR went in Paris, France, for the shooting of the MV for the single Chantons l'Amour (シャントン・ラ・ムール~2015~) released in February 2015.
Tsuchiyama Sana announced her graduation in October 2015.
Their major debut single JJ went on sale in October 2015. It was the ending theme for the show Majo ni Iwaretai Yoru ~Shoujiki Sugiru Shinasadame~ (魔女に言われたい夜~正直過ぎる品定め~) airing on Fuji TV.
In order to commemorate their major debut, 3D figures of N☆RNiR members Tsurumaki Seina and Ebihara Airi have been created in collaboration with Panasonic 3D poto lab.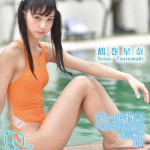 As a gravure idol, Tsurumaki Seina released the solo DVD Pool Monogatari ~Kuala Lumpur Ryokou Hen~ (プール物語~クアラルンプール旅行編~) in July 2016. As the title suggests, the video was shot in Malaysia in December.
Profile
N☆RNiR <ノニエル> (NoRNiR)
Years active : 2014 – present
Label : Crown Tokuma
Agency : Kie, Les Vieux Amis
Members
Tsurumaki Seina (鶴巻星奈)
Ebihara Airi (海老原愛梨)
Imai Ami (今井亜未)
Imai Chisa (今井ちさ)
Former Members
Discography
Singles
03/09/2014 : Unmei no 3 Shimai (運命の三姉妹)
25/02/2015 : Chantons l'Amour (シャントン・ラ・ムール~2015~)
21/10/2015 : JJ
Albums
Links
News