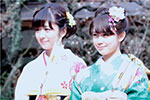 Okunaka Makoto and Makita Sako (Passpo☆) held their coming-of-age ceremony (成人式, seijin shiki). The event took place on January 9 at Nogi Shrine in Tokyo.
The coming-of-age ceremony is reserved to those who reached 20 years old, which is the age of majority in Japan, over the past year.
Okunaka Makoto and Makita Sako celebrated their 20th birthday last November. The 2 members of Passpo☆ were wearing beautiful kimonos during this event.
Kakei Miwako and Oishi Eri, who are part of the same agency (Platinum Production), participated in this ceremony along with the members of the idol group.
Furthermore, Passpo☆'s upcoming single will be on sale on March 26.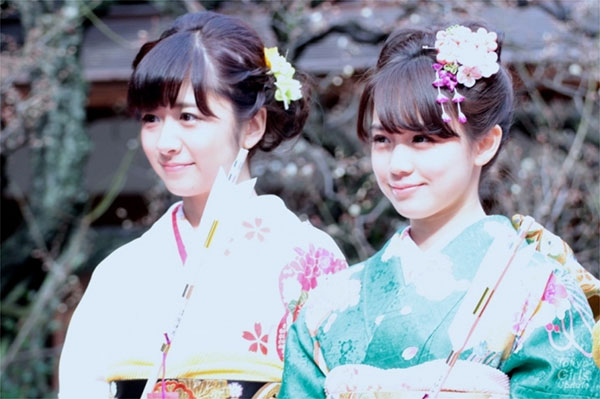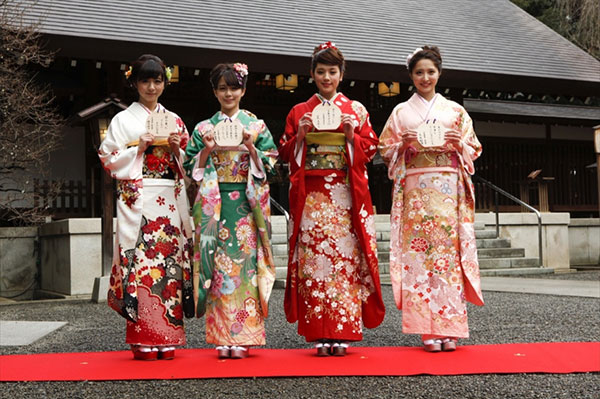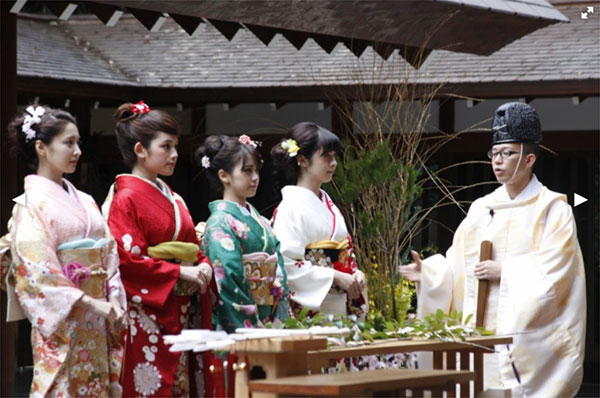 Check out more photos on Tokyo Girls' Update.