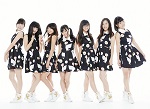 Osaka☆Syunkasyuto (大阪☆春夏秋冬) is a Japanese idol group formed in 2012.
They are also known as Syukasyun (しゅかしゅん).
The unit currently consists of 7 members.
The leader is Maina. She is also the lead vocalist.
Biography / History
The idol group was originally active under the name of Manyo Syaonyan (万葉シャオニャン) from October 2009 to May 2012.
GEM's Minamiguchi Nana was a member at this period. She announced her graduation, and she was transferred to Avex in 2012.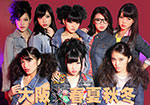 There was a reboot, and the idol unit changed its name to Osaka Syunkasyuto in May 2012.
Their 1st single Dawn of my Lifetime was released in July 2014.
Maya withdrew in February 2015 due to family reasons.
After Osaka☆Syunkasyuto's participation in Tokyo Idol Festival 2015 in July, the attendance at their live performances inscreased from 170 to 550 people.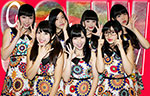 Their 1st one-man live was held in August 2015 at Shibuya Club Quattro, Tokyo.
A 2nd version of their 4th single Shine was released in October 2015. It had a bonus track and a new packaging.
Osaka☆Syunkasyuto signed with Fujiyama Project Japan label in October 2015.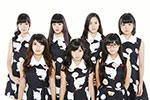 The girls host the variety show Katayaburi (カタヤブリ) on Kawaiian TV since October 2015.
The album Early Season, released in December 2015, includes the best songs of Osaka☆Syunkasyuto since their debut.
Mana and Eon participate in the variety show Oto Emon (音エモン) on Kansai TV since May 2016.
Rina is going to graduate in October 2016 in order to focus on studies to become a nurse.
Profile
Osaka Syunkasyuto (大阪☆春夏秋冬)
Years active : 2012 – present
Label : Fujiyama Project Japan
Agency : Happy Time
Members
Maina (マイナ) – Ogawa Maina (小川舞奈)
Anna (アンナ) – Yagi Anna (八木杏菜)
Mana (マナ) – Miyamoto Mana (宮本茉奈)
Eon (エオン) – Kajino Eon (梶野恵園)
Rina (リナ) – Miyura Rina (宮浦里奈)
Yuna (ユウナ) – Yoshimori Yuna (芳森由奈)
Runa (ルナ) – Takeda Runa (竹田瑠奈)
Former Members
Maya (マヤ) – Kuroki Maya (黒木麻耶)
Minamiguchi Nana (南口奈々)
Discography
Singles
29/07/2014 : Dawn of my Lifetime
15/04/2015 : C'mon!
08/07/2015 : Babycrazy
08/08/2015 : Shine
05/10/2015 : Shine
Mini-Albums
28/01/2015 : Chameleon Shoujo (カメレオン少女)
24/11/2015 : "Hachi Hachi" Live!! (『ハチハチ』Live!!)
22/12/2015 : Early Season
Albums
Links
News