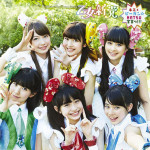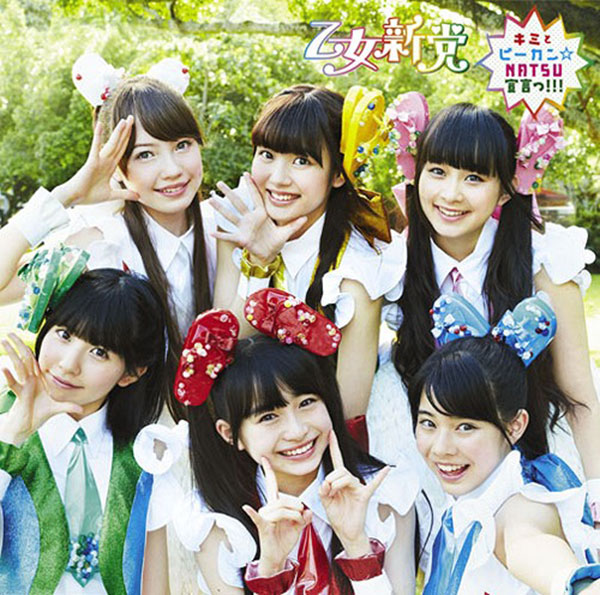 Otome Shinto's 6th single Kimi to Pecan Natsu Sengen!!! (キミとピーカン☆Natsu宣言っ!!!) will be released on May 27.
It marks the beginning of the collaboration between Otome Shinto and the casual fashion brand Spinns (スピンズ). Products featuring the idol group will be on sale in the shops of the company. The members will also participate in various events starting May 5.
The music video was filmed in Cairns, Queensland, Australia. The girls challenged bungee jumping. Check out the MV and the trailer.
The double centers are Tajiri Ayame and Sonohara Arisa.
Kimi to Pecan Natsu Sengen!!! is a summer song. The lyrics were written by Nobe. The music was composed by Narimoto Tomomi. It was arranged by PandaBoy who has already worked for idol groups such as Up Up Girls (Kari) and Dempagumi.inc.
lt will be the ending theme for the variety show Tokui to Goto to Uruwashi no Shelly ga Konya Kurabete Mimashit (徳井と後藤と麗しのShellyが今夜くらべてみました) on Nippon TV in May.
The coupling song Toriko Toriko Toriko was written and composed by Tamura Ayumi, also known as Tamurapan.
Furthermore, Otome Shinto Live will be held on July 5 at Akasaka Blitz, Tokyo.
Tracklist
CD

Kimi to Pecan Natsu Sengen!!! (キミとピーカン☆Natsu宣言っ!!!)
Toriko Toriko Toriko (とりことりことりこ)
Kimi to Pecan Natsu Sengen!!! (Off vocal)
Toriko Toriko Toriko (Off vocal)
DVD (Type A)

Kimi to Pecan Natsu Sengen!!! (Music Video)
Making-of (メイキング映像)
Music Video (PV)