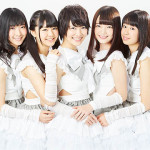 Party Rockets GT is a Japanese idol group formed in June 2012.
It currently consists of 5 members. Each one has been assigned a color.
The concept is "high quality vocal & dance performance with the hard rock sounds".
Party Rockets is a sister group of Tokyo Rockets.
The leader is Haruka.
Biography / History
The members were previously part of B♭ (B Flat), an idol unit to which Dorothy Little Happy belonged to.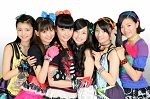 Party Rockets' debut single Hatsukoi Rocket (初恋ロケット) was released in August 2012.
Tsujimura Airi had to quit the idol group in October 2012 in reason of health problems. Her activities had previously been suspended since June.
Sato Hiyori graduated in November 2012 in order to focus on studies.
Konno Yuuka left the idol unit in December 2012 because of poor physical health.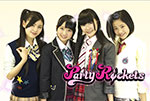 Party Rockets changed of label in early 2013. They were transferred from Avex Trax to Rocket Beats.
Former members Tsujimura Airi and Konno Yuuka are part of Aither since June 2013.
Their 3rd single Setsuna Sora (セツナソラ) was used as the tie-up song for the TV show Nedara X (ねだらX) in August 2013.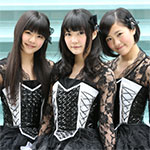 Former leader Watanabe Koume graduated in December 2013. As a result, Yoshiki Haruka became the new leader.
Watanabe Koume left the group to join Super☆Girls in February 2014.
Their 4th single Let's Go!! was the ending theme for One Switch Cafe TV show in April 2014.
Party Rockets one-man Live ~Full Throttle~ was held in November 2014 at Shinjuku Blaze, Tokyo. The girls performed with a rock band consisting of A・O・I (guitar), Lüna (bass) and Katsuki (drums).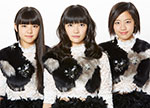 Their 1st album Triangle was released in December 2014.
The idol group was transferred from Step One to Aru Aru City Entertainment in January 2015.
Party Rockets and Otome Shinto formed the special unit Otome Rockets (乙女Rockets) in late 2014. Both idol groups held a joint live tour in March 2015.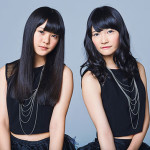 In addition to her activities, Fujita Akari joined GALETTe as a temporary member in February 2015.
Fujita announced her graduation in July 2015.
As a result,Arisa, Ayumi, Himeka and Nanase were recruited as new members in October 2015.
Nanase and Ayumi are former members of Whoople Whoople.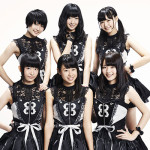 The idol group was renamed Party Rockets GT at the same period. GT symbolizes that they aim to increase their skills very quickly.
Arisa suffered from a chronic disease and graduated due to poor physical health in December 2015.
The girls are practicing choreography in a dance studio and in the streets of Tokyo in the MV for their 6th single Nijiiro Jet (虹色ジェット) on sale in February 2016.
Party Rockets GT held their first one-man live with their new line-up in April 2016.
Profile
Party Rockets GT (パーティロケッツGT)
Years active : 2012 – present
Label : Rocket Beats
Agency : Aru Aru City Entertainment
Members
Yoshiki Haruka (吉木悠佳) – Red
Kikuchi Fumika (菊地史夏) – Blue
Ayumi
Himeka
Nanase
Former Members
Tsujimura Airi (辻村愛璃)
Sato Hiyori (佐藤陽誉吏)
Konno Yuuka (金野優花)
Watanabe Koume (渡邉幸愛)
Fujita Akari (藤田あかり) – Yellow
Arisa
Discography
Singles
15/08/2012 : Hatsukoi Rocket (初恋ロケット)
27/02/2013 : Miraie
21/08/2013 : Setsuna Sora (セツナソラ)
09/04/2014 : Let's Go!!
27/08/2014 : Kasabuta
24/02/2016 : Nijiiro Jet (虹色ジェット)
Albums
Links
News