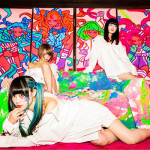 Petit Pas! (プティパ) is a Japanese idol group formed in September 2013.
It currently consists of 3 members.
Biography / History
The idol unit is based in Tokyo.
The line-up has changed a lot since its creation in 2013.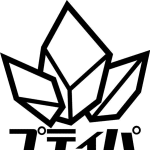 The name Petit Pas means "small step" in French. It symbolizes their way to reach success.
The goal of the girls is to become the most kawaii idols in Tokyo.
Shinozaki Kokoro is a model and songwriter. She was a finalist of Miss iD 2015 contest. She is regularly in the top ranking on the Cheerz mobile app for smartphones.
She also works as a DJ. Her artist name is DJ Gizmo (DJギズモ).
Manaka Nozomi and Hinata Suzu have also other activities as models and DJ.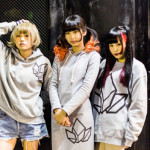 Shinozaki Kokoro has written the lyrics of all the singles released by Petit Pas.
The idol group is produced by Watanabe Asuka.
As a gravure idol, Shinozaki Kokoro released her 1st solo DVD Kinpatsu Metamorphose (金髪メタモルフォーゼ) in January 2016. The shooting was done in Saitama.
プティパ -petit pas!- 1st one-man tour was held from February to March 2016.
Shinozaka Kokoro is starring in the movie Noise alongside Anju Urara (Otome Brave). Manaka Nozomi and Hinata Suzu are also making an appearance in the film. It will be released during the autumn of 2016.
Profile
プティパ -petit pas!-
Years active : 2013 – present
Label : –
Agency : Mave-Ricks
Members
Shinozaki Kokoro (篠崎こころ)
Manaka Nozomi (真中のぞみ)
Hinata Suzu (日向すず)
Discography
Singles
18/04/2015 : Re:Start
18/04/2015 : Border
18/04/2015 : Rebopipo (レボピポ)
Albums
Links
News