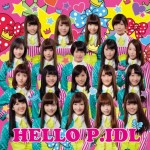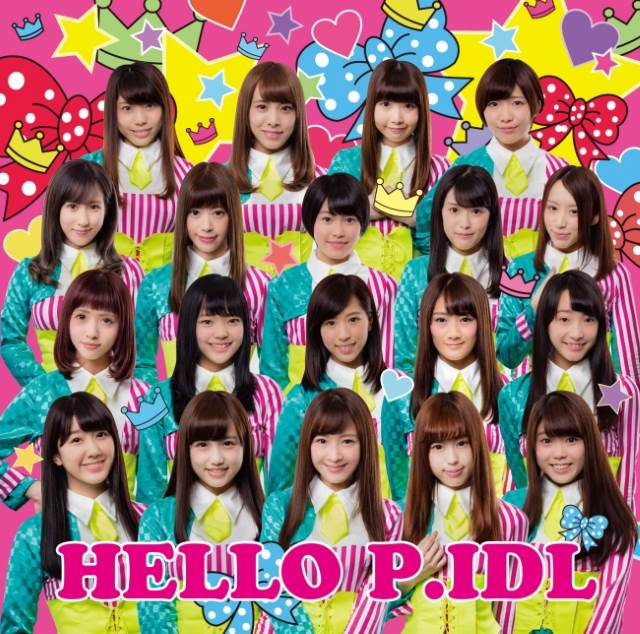 P.IDL released their 2nd album Hello P.IDL on November 14.
It contains a new song Very Merry X'mas! des P.IDL Nagoya, whose MV was recently unveiled.
P.IDL collaborated with the famous Hello! Kitty brand. The well-known character appears on the different album covers, with P.IDL members dressed like her.
The album is sold in three editions and contains two CDs : The first one contains the last released singles of the idol group such as: Bokura ni Ai wo Kudasai and Hello! Halloween (single in collaboration with Hello! Kitty).
The second one exclusively contains songs by P.IDL Nagoya.
Tracklist
CD

Rock'N Roll Life
Bokura ni Ai wo Kudasai (僕らに愛をください)
Hello! Halloween!
Itoshiki Hitoe (★愛しき人へ)
Snow-White
Kawai Ame (哀想雨)
Sekai wa Bokura no Naka ni Aru~ Yokohama FC Cheering Song~ (世界は僕らの中にある~横浜FC応援ソング~)
Kanzen Muketsu no Nu~san ROCK'N ROLL Aibo (完全無欠のぬ~さんROCK'N ROLL愛慕)
Aitai addicted
Teenage・Blues (team I ver.) (ティーンエイジ・ブルース)
Kono Hate Shinai Michi no Mukou ni…(この果てしない道の向こうに…)
Itoshiki Hitoe (night ver.) (★愛しき人へ)
CD 2 (P.IDL Nagoya side)

Sora wo Miagetegoran Isso Sakendegoran (空を見上げてごらん いっそ叫んでごらん)
Donna ni Namida Shite Takusan Kizutsuite (どんなに涙して たくさん傷ついて)
Very Good!
Namida farewell (涙farewell)
3.2.1 Dream! (3.2.1 ドリーム!)
Natsu! (NAGOYA ver.) (夏っ!)
Wahahaha! Halloween! (ワッハッハッハ!HALLOWEEN!)
Very MerryX'Mas!
Music Video (PV)