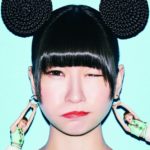 The idol group Pinky! Nora & Petra (ピンキー! ノーラ&ペトラ) will release its debut single Aurora to Peace (オーロラとピース) on August 23.
This new idol group consists of Fujisaki Ayane, nicknamed Pinky (from Dempagumi.inc), and the duo Nora and Petra (from Dear Stars☆) from Finland. They formed this idol group last July ; their debut was announced at the recent DearStage Showcase 2017 event.
Check out the MV. It was shot in the Akebono Kodomo no Mori Park in Saitama Prefecture.
The single Aurora to Peace will be on sale in one regular version and two limited A and B.
The limited editions will include additional DVDs (featuring the music video of Aurora to Peace and its making or a video of Pinky! Nora & Petra).
The song Aurora to Peace was composed by Tomi Yo.
The B-side track Koi Suru Helsinki was composed by YoYo (from SOFFet) and R&B singer CHIHIRO.
Tracklist
Regular Edition

CD

Aurora to Peace (オーロラとピース)
Koi Suru Helsinki (恋するヘルシンキ)
kiertokulku (キエルトクルク)
Type A

CD

Aurora to Peace (オーロラとピース)
Koi Suru Helsinki (恋するヘルシンキ)

DVD

Aurora to Peace (Music Video)
Aurora to Peace (Making Of)
Type B

CD

Aurora to Peace (オーロラとピース)
kiertokulku (キエルトクルク)

DVD

Pinky! Noora & Petra Video
Music Video (PV)