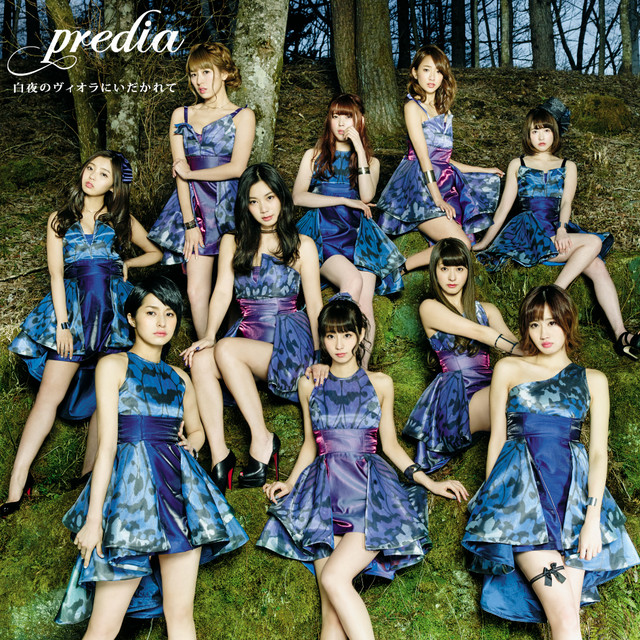 The new album of Predia will be released on June 22.
it is entitled Byakuya no Viola ni Idakarete. This is the second mini album of the idol group.
The clip of BOROBORO ~Kono Ai wa Boroboro ni Naru Unmei na no ka~ was posted.
The covers were unveiled. On these, the predia members wear costumes of blue and purple color, which is unusual for the members who often wear red costumes.
It will be released on A and B editions will include the same CD with a different DVD. The CD will contain new songs including the latest singles of the idol group : Mitashite Amore and Setsuna no Yoru no Naka de (with its B-side Tokyo Scandal).
The DVD will include the music video of the first song or its dance version.
Tracklist
BOROBORO ~Kono Ai wa Boroboro ni Naru Unmei na no ka~ (BOROBORO~この愛はボロボロになる運命なのか~)
Ikue no Ai ni (幾重の愛に)
Mitashite Amore (満たしてアモーレ)
Tokyo Scandal (東京スキャンダル)
Setsuna no Yoru no Naka de (刹那の夜の中で)
Tears Again
The Call
BOROBORO ~Kono Ai wa Boroboro ni Naru Unmei na no ka~ (Music Video)
BOROBORO ~Kono Ai wa Boroboro ni Naru Unmei na no ka~ (Dance Short Ver.)
Clip Video (MV)