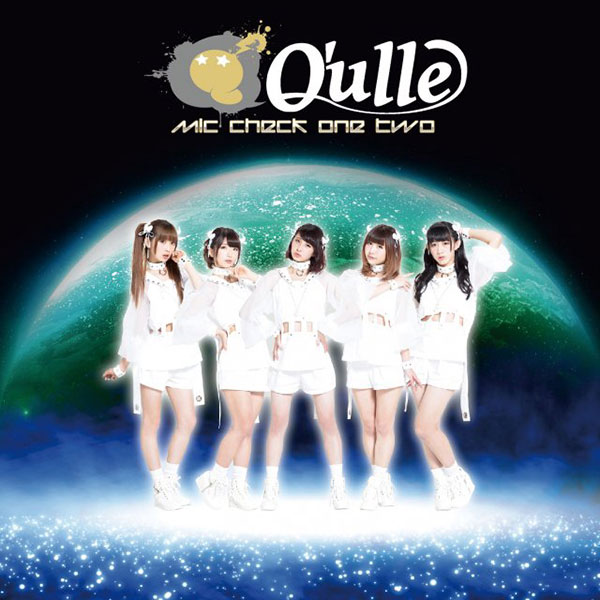 Q'ulle's 1st single mic check one two is on sale since January 14.
This is the major debut single of Q'ulle. It is a rock song.
The idol group consists of former Danceroid members Ikura, Yuzuki, Maam, Manako and Yakko.
The music video and its dance-shot version have been unveiled.
After focusing on dancing since their debut with Danceroid, the girls decided to take the microphone to sing. They are supported by Deco*27 sound producer.
The Deluxe edition comes with the music video, its dance-shot version, and a documentary on the idol unit.
Moreover, Q'ulle's 2nd single Monster will be released soon as it will go on sale on March 18.
The idol group's 1st live mic check one two will be released on DVD on the same day. The concert was held on December 29, 2014 at Harajuku Astro Hall, Tokyo.
Tracklist
CD

mic check one two
NOT
mic check one two (Off Vocal karaoke ver.)
NOT (Off Vocal karaoke ver.)
DVD

mic check one two (PV)
mic check one two (踊ってみた動画)
documentary of Q'ulle

1st Single Recording Scene & Dance Lesson Scene (レコーディングシーン&ダンスレッスンシーン)
Q'ulleの目標に向かって(結成記者会見後の追撮映像)
1st In-Store Live (DiverCity Tokyo Yagai Festival) (1stインストアライブ(ダイバーシティ東京 野外フェスティヴァル会場) 2014.11.15
end credit roll
Music Video (PV)