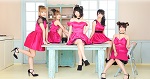 Q'ulle is a Japanese idol group formed in July 2014.
It currently consists of 5 members.
The girls are former members of Danceroid.
Biography / History
Ikura, Yuzuki, Maam, Manako and Yakko formed Q'ulle after that Danceroid broke up in July 2014.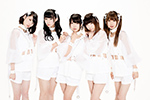 After focusing on dancing since their debut with Danceroid, the girls decided to take the microphone to sing. They are supported by the Vocaloid sound producer Deco*27.
The idol unit performs rock songs.
Q'ulle 1st Live mic check one two was held in December 2014 at Harajuku Astro Hall, Tokyo.
Their 1st single mic check one two was released in January 2015. It marked their major debut under Kadokawa label.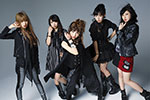 Unlike their previous CD, the members of the idol group wore black outfits in the MV for their 2nd single Monster on sale in March 2015. They were supported by a rock band.
The girls collaborated with comedian Hasegawa Shunsuke from the duo Kumamushi (クマムシ) in March 2015.. They publish the video of a special dance version of the song Attakaindakara♪ (あったかいんだからぁ♪).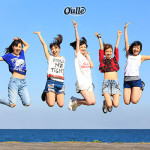 The theme of their 3rd single Heartbeat, on sale in May 2015, is the summer. The music video and the pictures were shot on a beach.
Q'ulle's 1st album Q'&A ‐Q'ulle and Answer‐ was released in June 2015. It includes the songs Deep Drive and Reason.
The girls became fashion designers and founded their own brand Chomel Singa in July 2015. The concept is to create apparel mixing various styles to look cute and strong.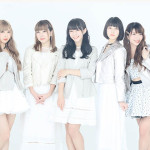 In September 2015, they posted the video of Kuku no Uta (九九のうた) to help to memorize the multiplication table by singing and dancing. The girls were wearing kawaii animal costumes designed by Chomel Singa. It was also the theme song of Q'ulle Halloween Party 2015.
The track Unreal, from the idol group's 4th single Unreal / Hope, was the theme song for the anime Real Account (リアルアカウント). The CD is a double A-side.
Deco*27 teamed up with Sakai Naoki and Utsu P to produce their 5th single Alive / Saisei Ron (再生論) on sale in May 2016.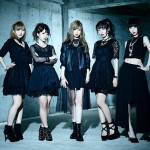 Q'ulle asia tour 2016 the other side of Hope started in April. The idol group is going to give concerts in Japan, in Seoul (South Korea), in Taipei (Taiwan), in Singapore and in Shanghai (China) until October.
Itokutora participated in 2016 魔都 ACG Seika no Matsuri Shanghai (S☆J Expo), in China, in July.
Q'ulle's 2nd album Over the Hope will be released in October 2016.
Profile
Q'ulle (キュール)
Years active : 2014 – present
Label : Kadokawa
Agency : –
Members
Itokutora (いとくとら) / Ikura (いくら)
Yuzuki (ゆずき)
Maam (まぁむ)
Manako (まなこ)
Yakko (やっこ)
Discography
Singles
14/01/2015 : mic check one two
18/03/2015 : Monster
13/05/2015 : Heartbeat
18/11/2015 : Unreal / Hope
18/05/2016 : Alive / Saisei Ron (再生論)
Albums
24/06/2015 : Q'&A ‐Q'ulle and Answer‐
19/10/2016 : Over the Hope
Links
News