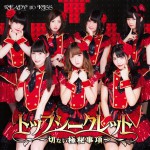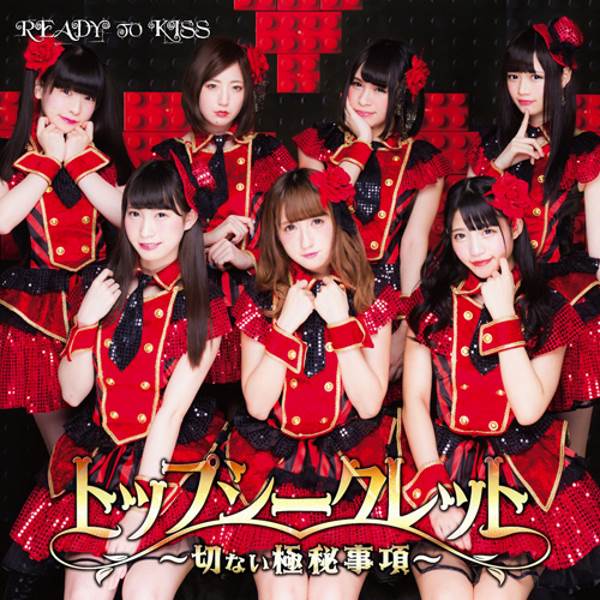 Ready to Kiss' new single Top Secret ~Setsunai Gokuhijikou~ (トップシークレット ~切ない極秘事項~) will be released on July 22.
This is the major debut single of Ready to Kiss under Stand-Up! records label.
The music video has been unveiled.
The idol group was formed by former members of Houkago Princess.
Their catchphrase is "fill the World with kiss".
The announcement of this single was made on May 14 during Ready to Kiss live performance at Shibuya Tsutaya O-East, Tokyo. The girls said that they were very happy and grateful to the fans for their support.
The CD includes pop tunes.
The lead track is a painful and bittersweet song about the troubles of a girl.
4 versions are available.
Furthermore, Ready to Kiss members have been appointed image models to promote Jelly Belly "Bean in the USA" guitars made in collaboration by Japanese manufacturer Kurosawa and American company Jelly Belly.
Tracklist
Type A

CD

Top Secret ~Setsunai Gokuhijikou~ (トップシークレット ~切ない極秘事項~)
Kimi Koi (君恋)
Type B

CD

Top Secret ~Setsunai Gokuhijikou~
Muteki Mode (ムテキモード)
Type C

CD

Top Secret ~Setsunai Gokuhijikou~
Kimi Koi
Muteki Mode
Top Secret ~Setsunai Gokuhijikou~ (Off vocal)
Kimi Koi (Off vocal)
Muteki Mode (Off vocal)
Limited Edition

CD

Top Secret ~Setsunai Gokuhijikou~
Kimi Koi
Muteki Mode
Top Secret ~Setsunai Gokuhijikou~ (Off vocal)
Kimi Koi (Off vocal)
Muteki Mode (Off vocal)

DVD

Top Secret ~Setsunai Gokuhijikou~ (Music Clip)
Bonus Footage (特典映像)
Music Video (PV)