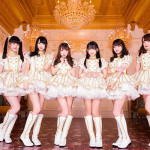 Ready to Kiss is a Japanese idol group formed in October 2013.
It currently consists of 6 members.
They are also known as Ready / Lady Kiss (レディキス). These words are written and pronounced in the same way in Japanese.
Biography / History
The idol unit performs pop rock songs combined with energetic dance choreography.
Their catchprase is "fill the World with kiss".
The girls are based in Tokyo.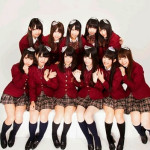 Chiba Sakino, Noda Hitomi, Nagafuji Aoi, Kobayashi Rena and Ichinose Anju decided to create Ready to Kiss after their graduation from Houkago Princess (放課後プリンセス, HouPri) in October 2013.
100 people attended their 1st live performance in October 2013.
Nagafuji Aoi and Kobayashi Rena withdrew in February 2014.
Kawai Fuka, Toyoda Serina, Uehara Ayuko and Harukawa Momona joined Ready to Kiss in March 2014.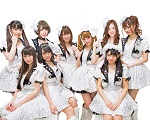 Goto Miya and Raita Miya were added to the line-up in May 2014.
Toyoda Serina and Raita Miya left the idol group in September 2014.
Their 1st single Chu Chu was released in January 2015. More than 5000 copies have been sold.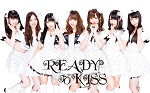 Ready to Kiss signed under Stand-Up! Records label in February 2015.
In May 2015, the girls have been appointed image models of Jelly Belly "Bean in the USA" guitars made in collaboration by Japanese manufacturer Kurosawa and American company Jelly Belly.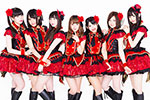 The idol group released its major debut single Top Secret ~Setsunai Gokuhijikou~ (トップシークレット ~切ない極秘事項~) in July 2015.
In February 2016, Noda Hitomi appeared in an online commercial for Shonan Trading's non-alcoholic sparkling wine Duc de Montagne Rose.
Harukawa Momona and Ichinose Anju announced their graduation successively in March and in April 2016.
As a result, Sakai Koto (ex SIR Sanspo Idol Reporter), Kiyokawa Reina (ex Say-La), Ookawa Sayana (ex Sweet Pastel) joined Ready to Kiss in April 2016.
Profile
Ready to Kiss (レディキス)
Years active : 2013 – present
Label : Stand-Up! Records
Agency : Get Crazy
Members
Chiba Sakino (千葉咲乃)
Noda Hitomi (野田仁美)
Uehara Ayuko (上原歩子)
Sakai Koto (坂井古都)
Ookawa Sayana (大川彩菜)
Kiyokawa Reina (清川麗奈)
Former Members
Nagafuji Aoi (永藤葵)
Kobayashi Rena (小林怜奈)
Toyoda Serina (豊田瀬里奈)
Raita Miya (来田みや)
Goto Miya (後藤美弥)
Kawai Fuka (河合風花)
Ichinose Anju (一ノ瀬杏樹)
Harukawa Momona (春川桃菜)
Discography
Singles
14/01/2015 : ChuChu
22/07/2015 : Top Secret ~Setsunai Gokuhijikou~ (トップシークレット ~切ない極秘事項~)
Albums
Links
News