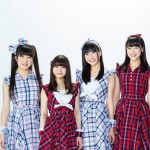 RYUTist is a Japanese idol group formed in May 2011.
It currently consists of 4 members. Each one has been assigned a color.
The idol unit is based in Niigata, in the prefecture of the same name.
The members were born and grew up in this area.
The leader is Sato Nonoko nicknamed Nonno.
The name of the group is a contraction of the words "Ryuto" (柳都), which is a nickname for Niigata city, and "Artist".
The idol group holds regular live performances titled RYUTist Home Live.
Biography / History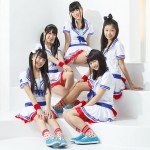 The 5 original members passed the audition in May 2011.
RYUTist held their 1st live performance in July 2011.
The girls played in the movie Paper Road (ペーパーロード) in March 2012.
Their radio show Cafe RYUTist started being broadcast in April 2012 on Wallop.
The idol unit participated in a campaign to promote the milk from Niigata in May 2012.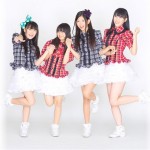 Kimura Yuri announced her graduation in November 2012.
The members host the internet program RYUTist no RyuStream (RYUTistのりゅ~すとり~む) on Ustream.
In 2013, they faced the challenge of releasing 6 singles in 6 months.
RYUTist participated in Idol Matsuri in Silverdale, Washington, USA, in June 2014.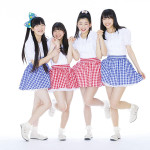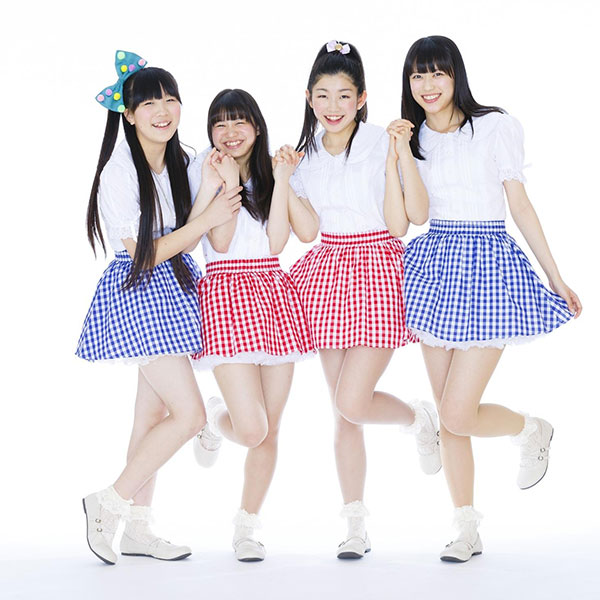 The single Wind Chime ~Machi no Tunnel~ was their first one to appear in the Oricon chart in August 2014.
Their 1st album RYUTist Home Live was released in August 2015.
The idol group's 4th single Winter merry go round went on sale in November 2015.
Ooishi Wakana, a.k.a. Wakkar, graduated in April 2016 in order to focus on studies.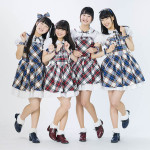 As a result, Yokoyama Miku was recruited as a new member in April 2016. Prior to that, she had started her career as a solo idol in March 2014. She belongs to the same talent agency as the unit.
RYUTist's 2nd album Nihonkai Yuuhi Line (日本海夕日ライン) went on sale in August 2016. It includes the song Nichiyoubi no Summer Train (日曜日のサマートレイン) and Kaigan Road de Otona Tunes! (海岸ROADでオトナッTunes!).
The idol group signed with Tower Records' label Penguin Disc in August 2016.
They held a 2-day festival with several guests in September 2016 in Niigata.
Profile
RYUTist (りゅーてぃすと)
Years active : 2011 – present
Label : Penguin Disc
Agency : Ryuto Artist Farm
Members
Nonno (のんの) / Sato Nonoko (佐藤乃々子) – Yellow
MuTang (むうたん) / Ikarashi Muu (五十嵐夢羽) – Green
Tomochy (ともちぃ) / Uno Tomoe (宇野友恵) – Pink
Miku-chan (みくちゃん) / Yokoyama Miku (横山実郁) – Light Blue
Former Member
Yuriri (ゆりり) / Kimura Yuri (木村優里)
Wakkar (わっかー) / Ooishi Wakana (大石若奈) – Purple
Discography
Singles
01/04/2012 : RYUTist! ~Atarashii Home~ (RYUTist! 〜新しい Home〜)
24/12/2012 : Beat Goes On! ~Yakusoku no Basho~ (Beat Goes On!~約束の場所~)
26/05/2013 : Tetsugaku Suru no Da (哲学するのだ)
29/06/2013 : Omusubi (おむすび)
28/07/2013 : Dopperi Saka (どっぺり坂)
25/08/2013 : Bitter Pain, Sweet Revenge
29/09/2013 : Arashi wa Nichiyoubi (嵐は日曜日)
27/11/2013 : Hiiragi (柊)
10/08/2014 : Wind Chime ~Machi no Tunnel~ (Wind Chime!〜街のトンネル〜)
17/11/2015 : Winter merry go round
Albums
14/08/2015 : RYUTist Home Live
02/08/2016 : Nihonkai Yuuhi Line (日本海夕日ライン)
Links
News