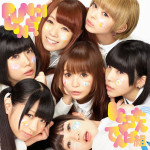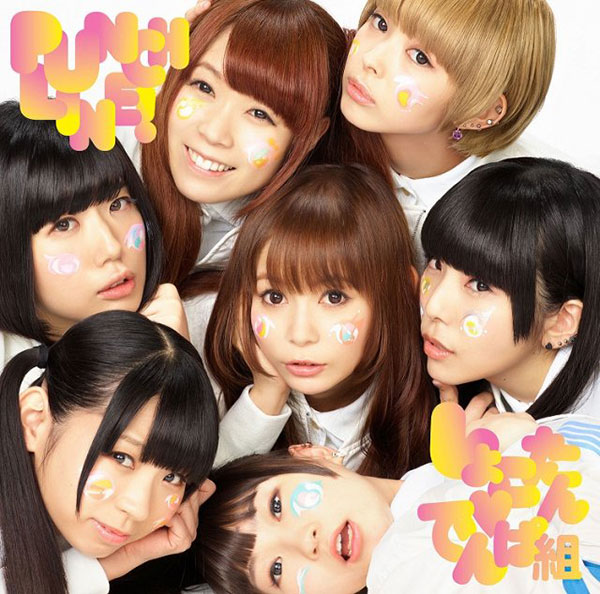 Nagakawa Shoko and Dempagumi.inc will release the collaboration single Punch Line on April 29.
The 7 girls formed a special idol unit called Shokotan♥Dempagumi (♥ is pronounced "daisuki").
It is the opening theme song for the anime series of the same title which will start airing in April on Fuji TV.
The lyrics were written by Maeyamada Kenichi, aka Hyadain. He also composed the music.
The theme of the covers is "fashionable purikura". All members turn their face toward Shokotan in the center, like if they were close friends taking a photo shoot. The face painting was made by illustrator Ai Madonna (愛☆まどんな).
The coupling songs Lucky Dip and Make a Wish ♡ are performed solo by Nakagawa Shoko.
Moreover, Dempagumi.inc will be the guests of Shokotan's 30th birthday party concert Chou Donyoku Seitansai 30 Dao! Zenin Shuukou!! (超☆貪欲生誕祭 30だお!全員集合!!) (Level 30) on May 4-5 at Maihama Amphitheater.
Tracklist
Regular & Limited Editions

CD

Punch Line
Lucky Dip / Nakagawa Shoko
Punch Line (Instrumental)
Lucky Dip (Instrumental)

DVD (Limited Edition)

Punch Line (Music Video)
Making-of
Limited Pressing Edition

CD

Punch Line
Make a Wish ♡ / Nakagawa Shoko
Punch Line (Instrumental)
Make a Wish ♡ (Instrumental)

DVD

Punch Line (Music Video)
TV anime Punch Line Opening Movie (TVアニメ「パンチライン」オープニング映像 [ノンクレジットver.])