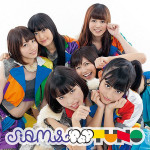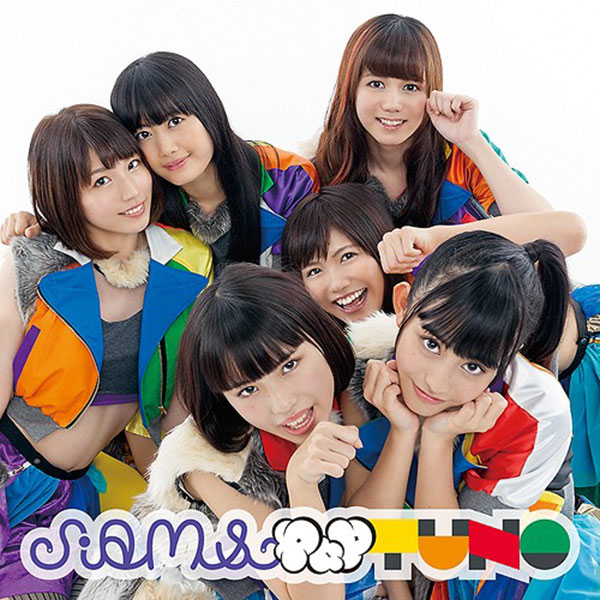 SiAM&POPTUNe's new single Tsugi × Hagi Maker (ツギ×ハギ メーカー) is on sale since January 28.
This is the 4th single from SiAM & POPTUNe.
The music video has been unveiled.
The members of the idol group are wearing colorful costumes in the MV and on the covers.
The CD is produced by HΛL.
It is the theme song for the TV show Pop Parade airing on TVK in January.
3 versions are available. The B-side track is different for each one of them.
Furthermore, SiAM&POPTUNe 3rd Live will be held on February 22 at Shinjuku ReNy, Tokyo.
Tracklist
Type A

Tsugi × Hagi Maker (ツギ×ハギ メーカー)
Sunshine! (サンシャイン!)
Tsugi × Hagi Maker (Instrumental)
Sunshine! (Instrumental)
Type B

Tsugi × Hagi Maker (ツギ×ハギ メーカー)
Kyouka Fuugetsu (キョウカフウゲツ)
Tsugi × Hagi Maker (Instrumental)
Kyouka Fuugetsu (Instrumental)
Type C

Tsugi × Hagi Maker (ツギ×ハギ メーカー)
spiral×future=butterfly
Tsugi × Hagi Maker (Instrumental)
spiral×future=butterfly (Instrumental)
Music Video (PV)