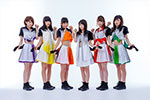 SiAM&POPTUNe is a Japanese idol group formed in September 2013.
It currently consists of 6 members. Each one has been assigned a color.
Biography / History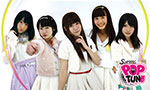 The leader is Tokuyama Mizuki. She is a 1st generation member of Bakusute Sotokanda Icchome and was formerly part of Apple Tale.
The name of the idol unit comes from the words "siamese cat" because it is a cute animal, and "pop" as the girls perform j-pop music.
They are produced by HΛL under Flying Penguin Records label.
SiAM&POPTUNe released their debut single Love Carnival (ラブカーニバル) in November 2013.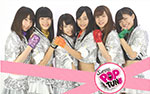 Takada Hitomi announced her graduation in February 2014.
The girls held their 1st Live in April 2014 at Akiba Cultures Theater, Tokyo.
Maeda Naoko withdrew from the idol group in June 2014.
Miyashita Kazusa and Hamada Nana joined SiAM&POPTUNe as new members in July 2014.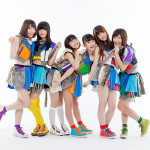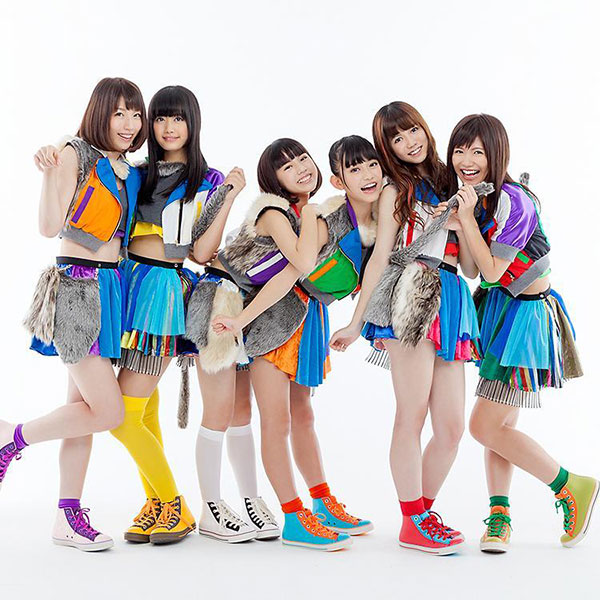 Their 4th single Tsugi × Hagi Maker (ツギ×ハギ メーカー) was the theme song for the TV show Pop Parade airing on TVK in January 2015. It reached the 11th rank on the Oricon weekly chart.
In March 2015, Tokuyama Mizuki revealed in an interview published in De☆View magazine that her goal was to hold a concert at Nippon Budokan before March 2017. This date corresponds to her 25th birthday.
The shooting of the MV for SiAM&POPTUNe's 5th single Natsu ni Koi Shite (夏に恋して), released in July 2015, was located at Hayama Marina. The song was written by Kurei (Kimaguren).
Profile
SiAM&POPTUNe (シャムポップチューン)
Years active : 2013 – present
Label : Flying Penguin Records
Agency : –
Members
Tokuyama Mizuki (渡久山美月) – Purple
Otsu Erina (大津瑛理奈) – Green
Noro Yurika (野呂百合香) – Yellow
Yoshino Hina (吉野ひな) – Red
Miyashita Kazusa (宮下一紗) – Orange
Hamada Nana (濱田菜々) – White
Former Members
Takada Hitomi (高田仁美)
Maeda Naoko (前田菜於子)
Discography
Singles
12/11/2013 : Love Carnival (ラブカーニバル)
18/03/2014 : Movin' on Mirai (Movin'on 未来)
06/08/2014 : Heroine Kakumei (ヒロイン革命)
28/01/2015 : Tsugi × Hagi Maker (ツギ×ハギ メーカー)
29/07/2015 : Natsu ni Koi Shite (夏に恋して)
Albums
Links
News