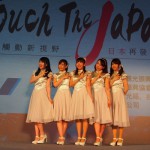 After successfully completing their solo show in Taipei, Starmarie announces performances in Jakarta (May 9-10), Manila (June 7), Taipei (July) and Zhuhai, China (October).
Starmarie journeyed to Taiwan for their Starmarie Asia Tour 2015 ~Fantastic~ powered by e-earphone, stirring up the Local-vs-Band show on April 17, and performing in conjunction with NOTTV Music Nyt on April 18 at Taipei Expo Park. Decked out in their new original costumes designed by Hasidume Momo, Starmarie arrived onstage to wild applause from a packed venue. The highlight of the show was the wild encore calls from audience members who had not previously heard of Starmarie. Long lines formed at the greeting session after the organizers cleared out for the second stage.
Fans packed the meet and greet session afterwards at the Moon Romantic Restaurant on April 18. The girls went on to perform their exclusive show at PIPE Live Music to culminate their Taiwan expedition. The show was a wild success due to the exposure from their Local-vs-Band Touch The Japan ticket sales.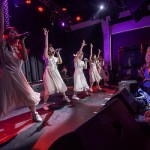 Starmarie came on stage after the opening performance by guest, Hazuki. Introductions were made after Mimicry Nero and A mad dance in the moonlight. Starmarie went on to perform Good Morining Hamamura Show, Splendid Alibi of the Emperor, Honda Kyoju no Dying Message. The energy continued to rise during Let's Find Work in a Haunted House, Mole Mystery Tour, and Bread Factory of Tears "Concel Kamata".
Guest Kotone Mai, who performed earlier on the same stage, captivated the audience, after which Starmarie reappeared. They performed 17 songs in succession without any MC breaks: Who Killed Circus, The Three-starred Restaurant -Paul's invitation, Cinderela can live only 124 days the rest of her life, 1/3 no Junjou na Kanjou the energy level kept rising. Sandwiching the background music a little, they went on to perform Vocaloid Is in Love, My mom is a super guitarist Good-Bye Obento, Portrait of Beautiful Reona, Grandfather Grandfather.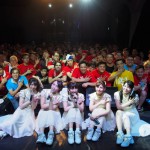 In response to encore calls from the audience, Starmarie did their Fantastic pose (a signature of their Asia tour) for a photo op, and then went on to their finale: Net Auction Babies – their new single to be released on May 27 -, Andromeda propose, and House of a Nameless Star.
After their show, the crowd cheered excitedly at the announcement of their upcoming performances at the Taipei PIPE Live Music Taiwan festival on July 4 and 5, and anime fair in Zhuhai (first appearance in mainland China) on October 3rd and 4th. According to local Taiwanese fans, they are the first Japanese idols to perform regularly in Taiwan.
Photos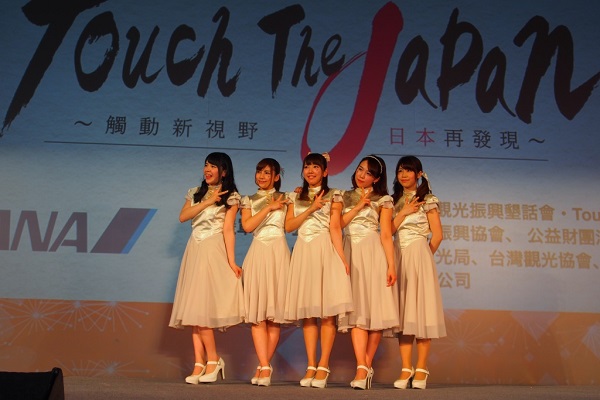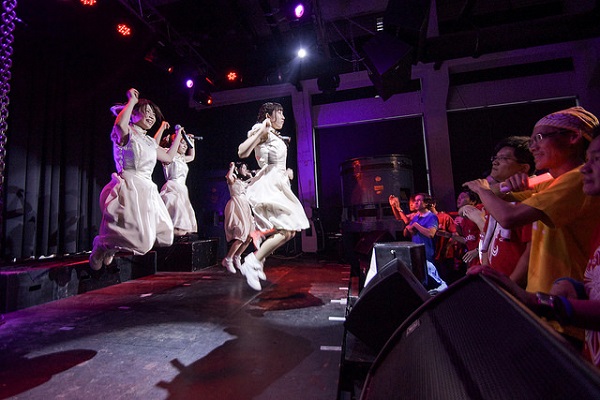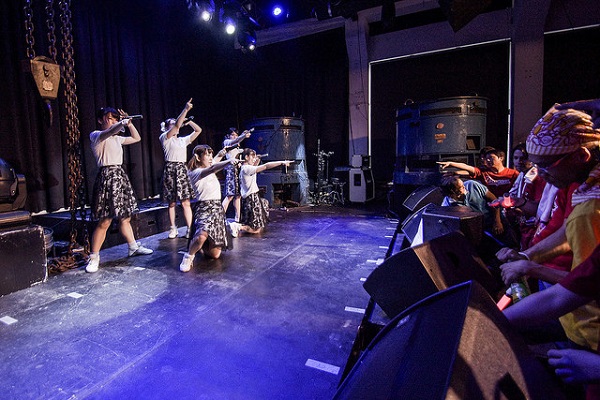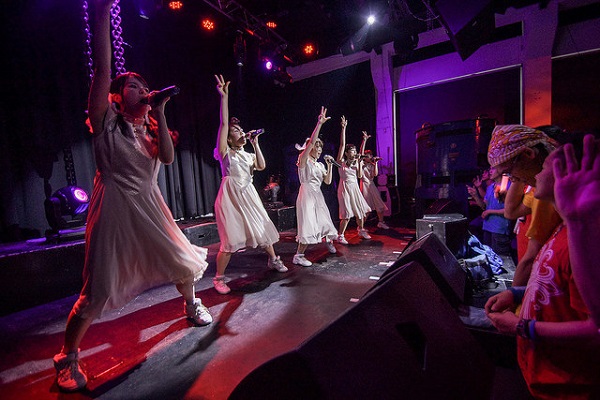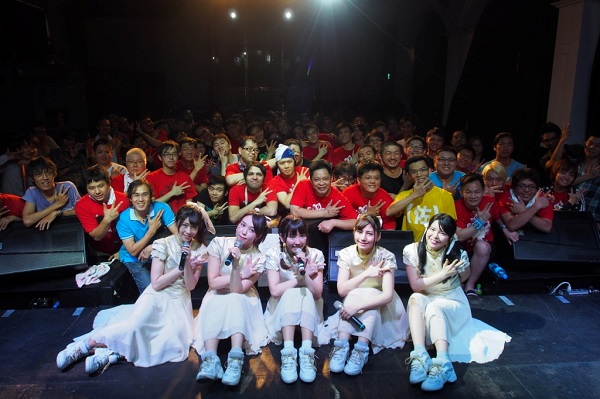 *Photography: e☆earphone Ryota Nishi / Allen Liang
Additional details for their first foray into Jakarta on May 9 and 10
Ennichisai CLAS:H Popculture stage
Place: Little Tokyo Block M, Jakarta
Date:

9th May : 15:55-16:15
10th May : 15:55-16:15

Free admission
Event page:
Details for postponed Manila performance on June 7 follow below:
"Starmarie presents Tokyo Cosplay Battle"
Date:7th (Sun) June
Place: Movie Stars Cafe
Admission fee: 200 peso.
Time schedule:

10:30 open
11:00 start
11:00- Greeting & Photo
12:00- Starmarie Asia Tour 2015 Fantastic in Manila
13:00- Tokyo Cosplay Battle
14:00- Starmarie Asia Tour 2015 Fantastic in Manila
16:00- Greeting & Photo
17:00 close
On May 27, in the midst of their Japan tour, Starmarie will release their new song Net Auction Babies on NOTTV Music Information Show Music Nyt, the first on the new label.