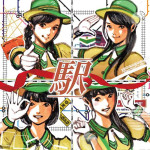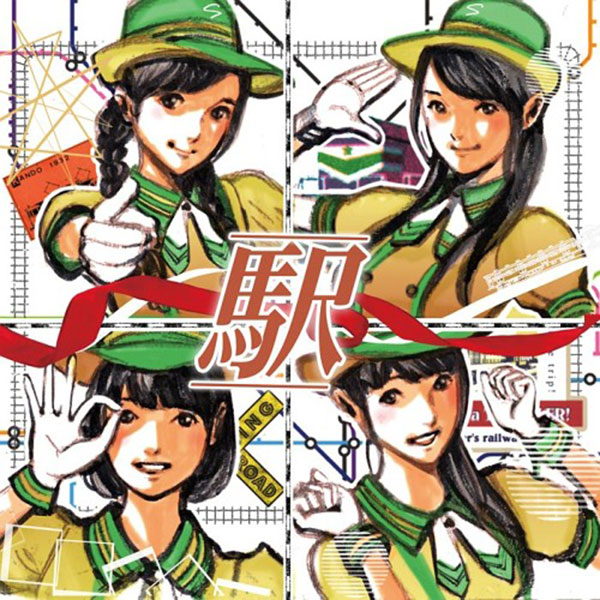 Station♪'s 2nd album Eki (駅) will be released on March 25.
This album contains 11 songs including Station♪'s latest singles Love Happy Station, To Ki Do Ki Fumikiri, Rush Hour!!!, Wonder Japan @ Station. Ichikoro Motion and Train=Train=Train=Train.
It is a train and railway themed idol group.
Their songs mix various musical styles such as pop, rock and rap.
The CD cover illustrations were drawn by Kiriki Kenichi who is the author of the manga Tokyo Shutter Girl (東京シャッターガール). They are featuring Station♪ members as manga characters.
Tracklist
The next station is STATION♪
Rush Hour!!! (ラッシュアワー!!!)
Wonder Japan @ Station (ワンダージャパン@ステーション♪)
Dokomademo Go my Rail (どこまでもゴーマイレール)
Hashire! San Tetsu (はしれ!さんてつ)
To Ki Do Ki Fumikiri (To・Ki・Do・Ki 踏切)
Sakulife (サクライフ)
Ichikoro Motion (いちころモーション♪)
Namida no Teikiken 【Ticket to Eternity】 (涙の定期券【Ticket to Eternity】)
Love Happy Station (Love ハッピーステーション)
Train=Train=Train=Train