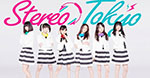 Stereo Japan is a Japanese idol group formed in 2015.
It currently consists of 12 members. Each one has been assigned a color.
The idol group performs electro dance music (EDM) songs.
Biography / History
At the origin, Stereo Japan was comprised of 14 members split into 2 teams Stereo Tokyo and Stereo Osaka.
As you have probably guessed, they were mainly active locally in both cities.
The concept is to mix kawaii girls and club theme.
The members are also elementary and junior high school students.
There is one DJ in each unit. They are Miura Nanako and Aoki Shie.
Stereo Japan's 1st single Electron was released in May 2015.
Their 1st mini-album Anthem, on sale in July 2015, was the last collaboration between the units from Osaka and Tokyo.
In October 2015, Stereo Osaka quit Stereo Japan due to disagreements between the persons in charge of the management about the future projects. Its 8 members have been transferred to a new idol group named Edge Dub Monkeyz.
Profile
Stereo Japan
Years active : 2015 – present
Label : Bermuda Entertainment Japan
Agency : Tsubasa Plus
Members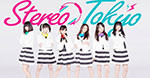 Stereo Tokyo
Shiina Ayaka (椎名彩花) – Green
Saionji Misa (西園寺美沙) – Yellow
Yagi Kurumi (八木未来) – Red
Kawamura Yurina (河村ゆりな) – Blue
Miura Nanako (三浦菜々子) – Purple
Kishimori Chihana (岸森ちはな) – White
Former Members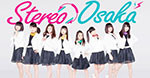 Stereo Osaka
Honmo Natsumi (本母菜摘) – Blue
Yamada Yuki (山田由樹) – Orange
Tanaka Sayumi (田中彩友美) – Pink
Fujiwara Juri (藤原寿莉) – Yellow
Aoki Shie (青木詩絵) – Green
Kikuta Makoto (菊田愛琴) – Red
Shigemoto Yuka (重本悠花) – White
Komichi Anna (小道杏奈) – Purple
Discography
Singles
20/05/2015 : Electron
28/10/2015 : Party People / Party Goes
Albums
Links
News