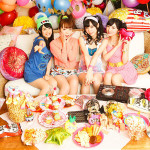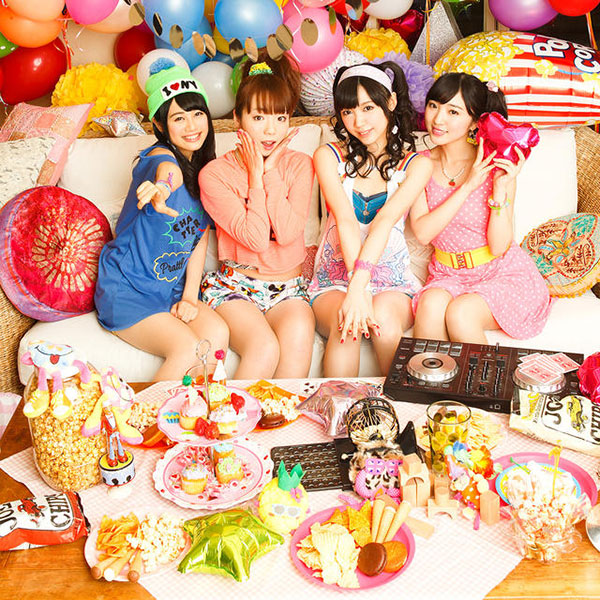 StylipS is a Japanese idol group formed in December 2011.
It currently consist of 4 members.
The girls are also voice actresses (seiyuu, 声優).
Biography / History
Their slogan is : "we want to realize our dreams together".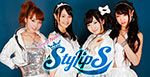 StylipS performed the theme songs for several anime series.
Noto Arisa is a former member of Hello! Project. She was part of Hello Pro Egg and Ongaku Gatas.
The idol group released its debut single Study × Study was released in February 2012.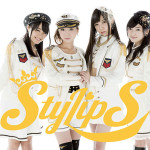 Ishihara Kaori and Ogura Yui graduated in April 2013. However they are still part of YuiKaori (ゆいかおり).
2 new girls, Toyota Moe and Ito Miku, joined StylipS a few days later to replace them.
Their 2nd album The Supernova Strikes was released in Novembre 2014.
The single Mayo Mayo Compass wa Iranai (迷々コンパスはいらない) is the ending theme song for the anime Gundam Build Fighters Try (ガンダムビルドファイターズトライ).
StylipS First Live Tour 2015 The Supersonic Supernova was held from March to April 2015 in Tokyo, Nagoya and Osaka.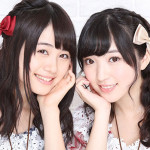 Toyota Moe and Ito Miku formed the new unit Pyxis in September 2015. Their 1st one-man live Pyxis Party 2016 ~Happy Valentine's Day~ took place in February 2016 at Yokohama Bay Hall.
Profile
StylipS (スタイリップス)
Years active : 2011 – present
Label : Lantis
Agency : Style Cube
Members
Noto Arisa (能登有沙)
Ito Miku (伊藤美来)
Toyota Moe (豊田萌絵)
Matsunaga Maho (松永真穂)
Former Members
Ishihara Kaori (石原夏織)
Ogura Yui (小倉唯)
Discography
Singles
08/02/2012 : Study × Study
16/05/2012 : Miracle Rush
22/08/2012 : Choose Me Darling (Choose me♡ダーリン)
24/07/2013 : Prism Sympathy
26/02/2014 : Nova Revolution (Novaレボリューション)
21/05/2014 : Junsui na Fujunbutsu (純粋なフジュンブツ)
04/03/2015 : Mayo Mayo Compass wa Iranai (迷々コンパスはいらない)
27/05/2015 : Give Me Secret (ギブミー・シークレット)
Albums
09/01/2013 : Step One!!
26/11/2014 : The Supernova Strikes
Best-of Albums
24/04/2013 : The Lightning Celebration
Links
News