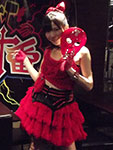 Alice Juban (アリス十番), also known as Alice No.10, is an idol group formed in 2011.
Alice Juban is part of Alice Project (アリスプロジェクト). Along with their sister unit Steamgirls (スチームガールズ), they are one of the most popular underground idol groups in Akihabara.
Check out our interview with Tachibana Anna (立花あんな) from Alice Juban.
Could you introduce yourself ?
My name is Tachibana Anna. I am the center of Alice Juban.
What is the concept of Alice Juban ?
Alice Juban is a heavy metal idol group. Our music is inspired by bands like Slipknot or Metallica.
Could you say a few words about your latest single Kamen Joshi (仮面女子) ?
Kamen Joshi was released on March 6. Alice Juban and our sister unit Steamgirls performed on this single. It ranked 13th on Oricon weekly chart.
You hold live performances everyday at P.A.R.M.S. Theater in Akihabara. What do you think about this place ?
It is a nice place. I like to perform on stage here. I like this place like Disneyland.
On stage, you are wearing original costumes and using some accessories. Could you describe them ?
We have a Jason mask that we wear on stage. It is a reference to the 1980 film Friday the 13th. The hands drawn on our belt are representing the image of our fans.
You are also a member of the sub-unit Cherry Blossom. What is its concept ?
The concept is different from Alice Juban. It is a group of college girls.
Do you have other activities ?
I am also an actress. I made some appearances in various movies in supporting roles.
Which advice would you give to a girl who would like to become an idol and to join Alice Project ?
You must make your own image by yourself. I think that idols give a dream. But it is very hard.
Do you have a message for your fans ?
Please come to see Alice Juban at P.A.R.M.S. Theater in Akihabara. I promise that you will enjoy and and that you will not forget it.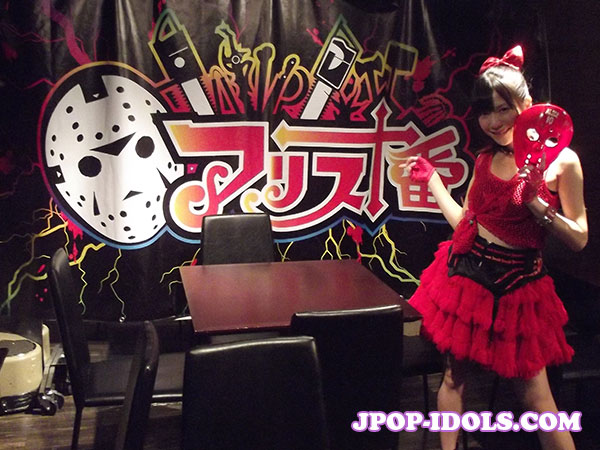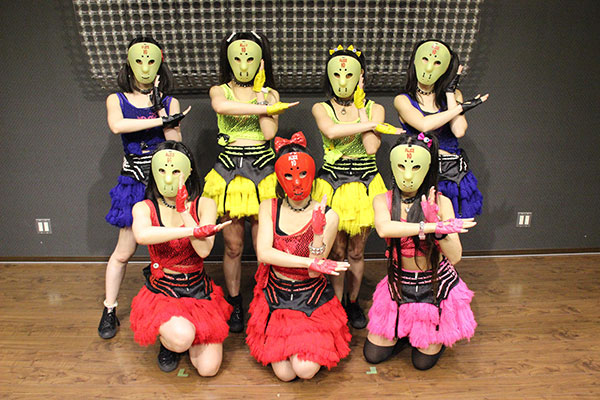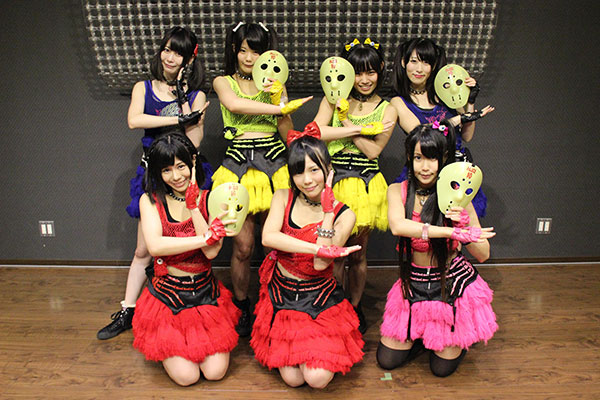 Thanks to Tachibana Anna and the staff of Alice Project.
Related articles :