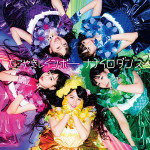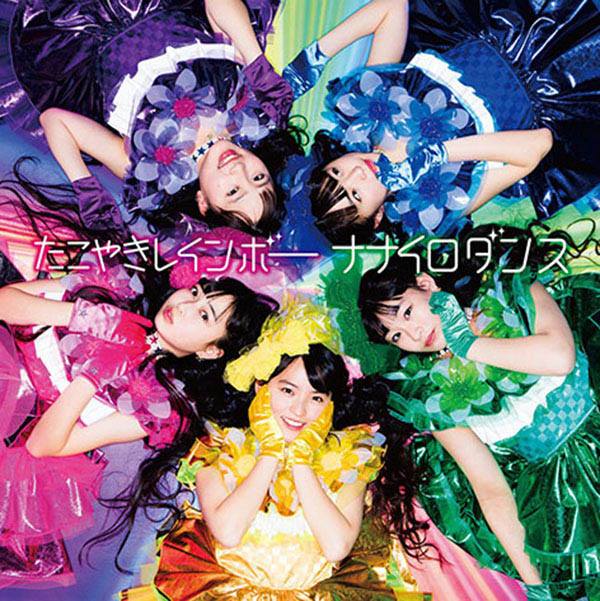 Tacoyaki Rainbow's new single Nanairo Dance (ナナイロダンス) will be released on April 13th.
This single marks the major debut of Tacoyaki Rainbow. The idol group joined avex trax label in January.
The MV has been unveiled.
Tacoyaki Rainbow members are wearing dresses, air accessories , gloves with their own colors, and silver shoes.
Matsukuma Kenta wrote the lyrics and composed the music of the title song. He has already worked for several idols such as BiS, Nakagawa Shoko, Dempagumi.inc, Shiritsu Ebisu Chugaku…
He was also in charge of the coupling song Niji Stardust (にじースターダスト) with his music production company Scrambles.
Furthermore, Tacoyaki Rainbow's show will be broadcast on Niconico Live on March 22nd at 18:00 (JST).
Tracklist
Maido ver.

CD

Nanairo Dance (ナナイロダンス)
Niji Stardust (にじースターダスト)

DVD

Nanairo Dance (Music Video)
Making-of
Ookini ver.

CD

Nanairo Dance
Niji Stardust
Sakurairo Stripe (桜色ストライプ)
Music Video (PV)