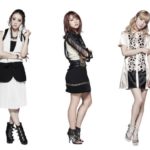 Dream announced on June 4 their disbandment.
It was also announced that the three members have left E-Girls, which have undergone a redevelopment within the group, with several departures integrations of members.
Dream will perform for the last time at E-girls concert E-girls LIVE 2017 EG EVOLUTION which will be held on July 16, 2017.