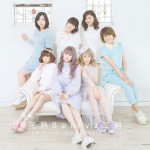 The idol group Berryz Kobo will release a box compilation Kanjuku Berryz Kobo The Final Completion Box (完熟Berryz工房 The Final Completion Box) on January 21.
The lists of tracks were revealed.
As its title suggests, this is the final release of Berryz Kobo before its pause from next spring, as it had been agreed. The entire career of the group is based in this box as a conclusion.