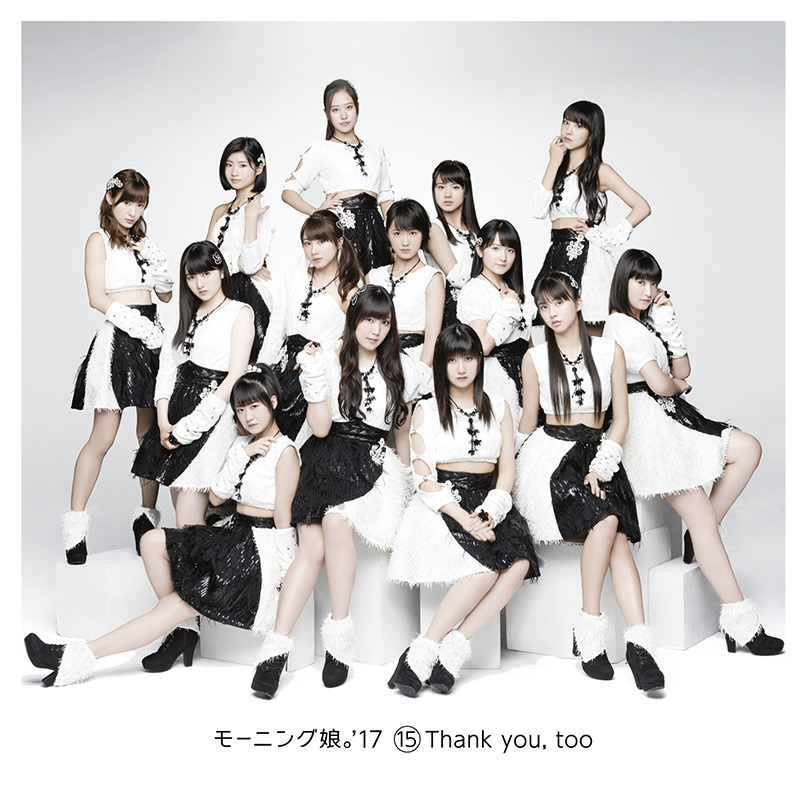 Morning Musume '17 will release their new album 15 Thank you, too on December 6th.
As its title indicates, this is the 15th regular album of the idol group.
This album is the first by the idol group for 3 years, the first with the members of the 12th, 13th and 14th generations (integrated respectively in January 2015, January and June 2017) and the last with Kudo Haruka who will gradauate from Morning Musume '17 in mid-December.