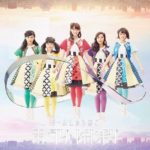 Team Syachihoko will release its 2nd album Owari to Hajimari (おわりとはじまり) will be released on February 22.
A promotional video was unveiled.
In this new album, you can find the latest singles of the idol group : Shampoo Hat and Tensai Bakabon (under a different version), Chérie! et Ultra Chou Miracle Super Very Power Ball.