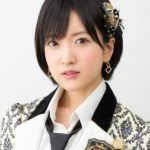 Two months ago, day to day, Suto Ririka announced her graduation from NMB48.
The date of her graduation will be August 30.
Suto Ririka had announced, on last June 17, her engagement. Although little details about her marriage have been released at this time, it seems the reactions from fans have been rather mixed. Some mention how she stole the spotlight, while others are surprised that she would reveal this without announcing her graduation first.