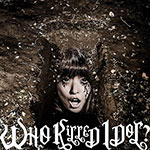 BiS will release the album Who Killed Idol? on March 5.
This is the last album from BiS as the idol group is going to disband this year.
Japanese artists such as Hisashi (Glay), Matsukuma Kenta (Scrambles), Tsuda Noriaki (Kemuri, The Redemption), Namba Akihiro (Hi-Standard, Namba69) and Ueda Takeshi (AA=) participated in Who Killed Idol?.
The MV for primal.2 has been released.