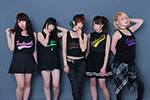 Tsubasa Fly (つばさFly) is a Japanese idol group formed in November 2012. They are also known as Tsubafula.
It currently consists of 5 members. Each one has been assigned a color.
Miyazawa Nonoka is the "playing manager".
The idol unit combines fierce dance and rock tunes.
They are based in Tokyo.
Biography / History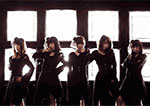 In November 2012, the 2 original members were Fujii Yuki and Aina Mai.
Tsubasa Fly started their activities by performing on stage at the event Heiwajima Boat Race in Ota.
The girls continued to expand their activities in various live houses in Shinjuku and Shibuya in Tokyo.
Shikaki Kaori, Kamiya Ayano and Miyazawa Nonoka joined the idol group during summer 2013.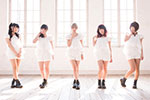 Tsubasa Fly made their nationwide debut with the single Start in my Dream / Don't Worry Be Alright released in January 2014. The songs were written and composed by Matsukuma Kenta (Scrambles) who also produces artists like BiS.
Shikaki Kaori wrote the lyirics of several songs of the idol unit. She collaborates with Iguchi Ichiro (Scrambles) who is in charge of music composition and arrangement.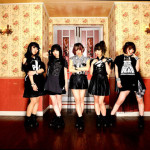 Tsubasa Fly's 1st album Black & White was released in May 2015. It includes the song Break Through.
Shikaki Kaori wrote the lyrics of the song Take My Hand on their 4th single The Endless Summer on sale in September 2015.
In February 2016, the idol group changed of label and was transferred to We Love Records.
Tsubasa Fly's 5th single Ray of Hope, on saly in June 2016, was produced by Noda Tsuyochi (Wrong Scale, ember). It features the song End of the Day.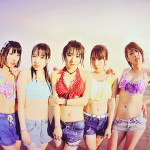 Their fans are called "Tsubatomo" (つば友).
At the same time, Shikaki Kaori works as a DJ. Her artist name is DJ Kathy.
Profile
Tsubasa Fly (つばさFly)
Years active : 2012 – present
Label : We Love Records
Agency : Fosco
Members
Aina Mai (相奈まい) – Yellow
Kamiya Ayano (神谷彩乃) – White
Shikaki Kaori (鹿木香里) – Red
Fujii Yuki (藤井勇綺) – Black
Miyazawa Nonoka (宮沢野乃香) – Green
Discography
Singles
03/05/2013 : Kimi no Yume wo Nosete
04/11/2013 : Mada Suki Nan Desu (まだ好きなんです。)
12/01/2014 : Start in my Dream / Don't Worry Be Alright
08/07/2014 : Unforgettable Days
11/11/2014 : Loneliness / Life Is Beautiful
02/09/2015 : The Endless Summer
07/06/2016 : Ray of Hope
Albums
03/05/2015 : Black & White
Links
News