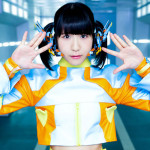 Tsuduki Kana (都築かな) is a Japanese idol and J-Pop singer.
Her nickname is Kana-chan (カナチャン).
She introduces herself as a 2.9 dimensionnal idol.
Biography
Tsuduki Kana debuted her career as a member of Lovely Doll (愛乙女★Doll) in 2011.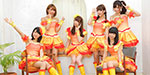 The idol group released its 1st single Go!! My Wish!! in August 2012.
Their 1st album Doll Collection I went on sale in August 2013.
Lovely Doll released their major debut single High Jump!! under Nippon Crown label in April 2014.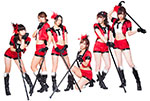 Tsuduki Kana announced her graduation from Lovely Doll in May 2015. She decided to pursue her career as a solo idol. She changed her artist name to DJ Kana-chan (DJカナチャン).
Her Showroom Live channel opened in the beginning of 2015.
Tsuduki Kana participated in Japan Expo 2015 in Paris Nord Villepinte, France, in July 2015. Check out our photos and videos of the event.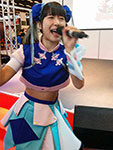 Her contract with Arc Jewel expired on December 31, 2015. However, she pursues her career as an indie idol..
Tsuduki Kana 1st one-man live was held in February 2016.
She likes anime, manga and video games, especially The [email protected], Hunter×Hunter, Ichigo 100% and Pokemon.
Her favorite food is rice.
Her image color is blue.
Profile
Tsuduki Kana (都築かな)
Birthdate : 28/01/1995
Birthplace : Japan
Blood type : O
Years active : 2012 – present
Label : –
Agency : –
Discography
Singles
Albums
Links
News