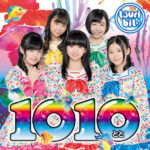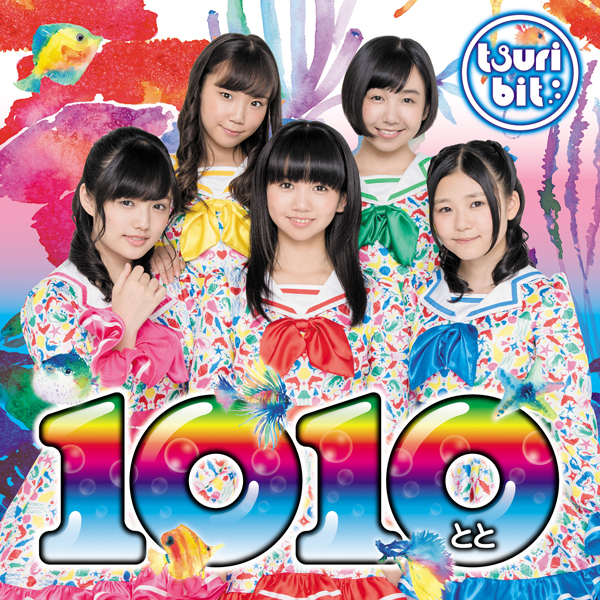 The new single 1010 ~Toto~ (1010 ~とと~) of Tsuri Bit will be released on November 1st.
This is the 9th single of the idol group.
The MV shows Tsuri Bit members preparing for an important concert, Natsuki Takeuchi and Sakura Ando experiencing a disagreement but managing to patch things up so that the show can go on.
The song 1010 ~Toto~ takes its title from a children's term for fish (toto) and expresses the feelings of gratitude towards their fans with the image of a fish swimming through the vast ocean.
The music and lyrics of the title track are by CHI-MEY and the arrangement is by Tomohiro Okubo.
The single will be released in regular (CD) and limited (CD+DVD) editions.
The DVD of the limited edition contains the clip of the title song and its making-of.
The other limited editions available are nominative, that is, they each represent a member of the Tsuri Bit ; each member performs the title song 1010 ~Toto~ in its own version.
Tracklist
Regular edition CD

1010 ~Toto~ (1010~とと~)
'Cause you make me happy
1010 ~Toto~ (instrumental)
'Cause you make me happy (instrumental)
Limited edition CD

1010 ~Toto~ (1010~とと~)
A Color Summer!!
1010 ~Toto~ (Instrumental)
A Color Summer!! (Instrumental)
Nominatives editions CD

1010 ~Toto~ (1010~とと~)
1010 ~Toto~ (Instrumental)
Limited edition DVD

1010 ~Toto~ (Music Video)
1010 ~Toto~ (Making of MV)
Music Video (PV)