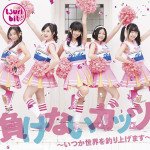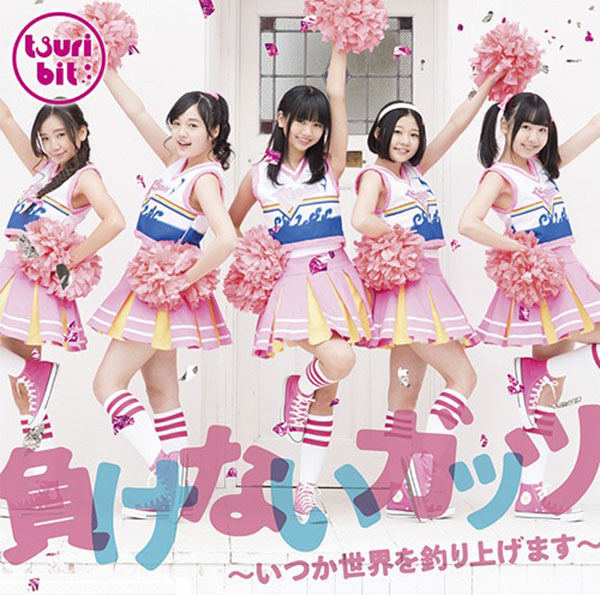 The single of Tsuri Bit entitled Makenai Guts ~Itsuka Sekai wo Tsuriagemasu~ (負けないガッツ 〜いつか世界を釣り上げます〜) will on sale on April 1.
This is 5th single of Tsuri Bit. The main song deals with the topic of bravery.
The MV, the covers and tracklists were revealed.
The members of Tsuri Bit appear as cheerleaders.
The single will be realeased in three versions : two regular editions rated A and B and one limited. The CDs contain the title song and a different B-side song depending on the edition and their instrumental edition.
Furthermore, the 1st album of Tsuri Bit Fishing Life is on sale since December 10.
Tracklist
CD (Type A)

Makenai Gattsu ~Itsuka Sekai wo Tsuriagemasu~ (負けないガッツ 〜いつか世界を釣り上げます〜)
Lemon Kaigan (レモン海岸)
Makenai Gattsu ~Itsuka Sekai wo Tsuriagemasu~ (Instrumental)
Lemon Kaigan (Instrumental)
CD (Type B)

Makenai Gattsu ~Itsuka Sekai wo Tsuriagemasu~ (負けないガッツ 〜いつか世界を釣り上げます〜)
Sakura Jyūtan (桜じゅうたん)
Makenai Gattsu ~Itsuka Sekai wo Tsuriagemasu~ (Instrumental)
Sakura Jyūtan (Instrumental)
CD (Limited Edition)

Makenai Gattsu ~Itsuka Sekai wo Tsuriagemasu~ (負けないガッツ 〜いつか世界を釣り上げます〜)
Aitsu no Hiza Dakko (アイツのひざだっこ)
Makenai Gattsu ~Itsuka Sekai wo Tsuriagemasu~ (Instrumental)
Aitsu no Hiza Dakko (Instrumental)
Music Video (PV)