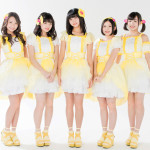 Tsuri Bit (つりビット) is a Japanese idol group formed in April 2013.
It currently consists of 5 members. Each one has been assigned a color.
The theme of the unit is fishing.
Biography / History
The leader is Hasegawa Mizuki.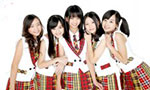 Kikima Aya is the center.
Konishi Ayu is the dance leader.
Ando Sakura is in charge of MC.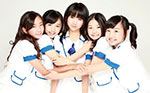 In addition to their activities as idols, the members of Tsuri Bit aim to become good fisherwomen. The girls are beginners in this field. They learn different techniques to catch animals, and held boat fishing events with their fans.
Their producer Tobeta Bajune (トベタ・バジュン) worked with Techpri (テクプリ, T.C. Princess) in the past.
Tsuri Bit made their debut and held their 1st live performance in May 2013.
Their 1st CD single Manatsu no Tentai Kansoku (真夏の天観測) was released in July 2013.
Tsuri Bit host the segment Fish On on the TV show Uta Navi! (うたなび!) since May 2013. The program is broadcast on Tokyo MX.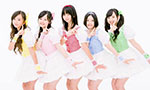 The idol group held its 1st one-man live in June 2014 at Omotesando Ground in Tokyo.
In September 2014, Ando Sakura was appointed "fishing center".
Tsuri Bit's 1st album Fishing Life was released in December 2014.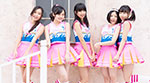 The girls participated in a promotional campaign for Minna no Tsuri Vacance (みんなの釣りバカンス) smartphone game in April 2015.
The members of Tsuri Bit faced the Thai mafia in the MV for their 6th single Tsurisen wa Iraneze (釣り銭はいらねぇぜ) which was released in August 2015.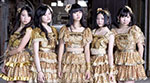 In the music video for their 7th single Uroko Gumo to Orion za (ウロコ雲とオリオン座), on sale in December 2015, each girl imagines a romantic story with the boy they love. The scenes take place in a high school.
They participated in NTT West's TV commercial movie entitled Routine Dance (ルーティンダンス 篇) in March 2016.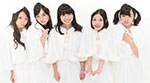 Kikima Aya appears regularly on TBS variety show Kaiun Ongakudou (開運音楽堂) since April 2016.
The idol group held 3 one-man live performances between April and June 2016.
The show Tsuri Bit no, Kyou kara Anata mo Tsuri Bit!! (つりビットの、今日からあなたもつり人(ビット)!!) aired on Kawaiian TV from May to July 2016.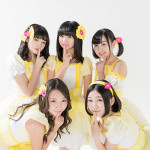 Their 8th single Chu Shitai (Chuしたい) was released in June 2016. The choreography lecture movie of the coupling song Gyo Gyo Gyo Mucho (ギョギョギョムーチョ), featuring choreographer Lucky Ikeda and the members of the idol group, was published on YouTube.
Profile
Tsuri Bit (つりビット)
Years active : 2013 – present
Label : Kisspoint Records
Agency : Sugar & Spice
Members
Hasegawa Mizuki (長谷川瑞) – Blue
Ando Sakura (安藤咲桜) – Pink
Kikima Aya (聞間彩) – Red
Takeuchi Natsuki (竹内夏記) – Yellow
Konishi Ayu (小西杏優) – Green
Discography
Singles
24/07/2013 : Manatsu no Tentai Kansoku (真夏の天体観測)
27/11/2013 : Vanilla na Sora (バニラな空)
26/03/2014 : Tabidachi Kirari (旅立ちキラリ。)
30/07/2014 : Odoroyo, Fish (踊ろよ、フィッシュ)
01/04/2015 : Makenai Gattsu ~Itsuka Sekai wo Tsuriagemasu~ (負けないガッツ 〜いつか世界を釣り上げます〜)
05/08/2015 : Tsurisen wa Iraneze (釣り銭はいらねぇぜ)
18/12/2015 : Uroko Gumo to Orion za (ウロコ雲とオリオン座)
15/06/2016 : Chu Shitai (Chuしたい)
Digital Singles
22/05/2013 : Start Dash! (スタートダッシュ!)
10/10/2013 : Fish Island
10/10/2014 : Go! Go!! Fishing
10/10/2015 :  Nigashita Sakanai wa Ookizo (ニガシタサカナハオオキイゾ)
Albums
10/12/2014 : Fishing Life (フィッシングライフ)
Links
News