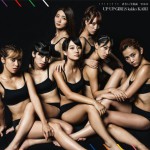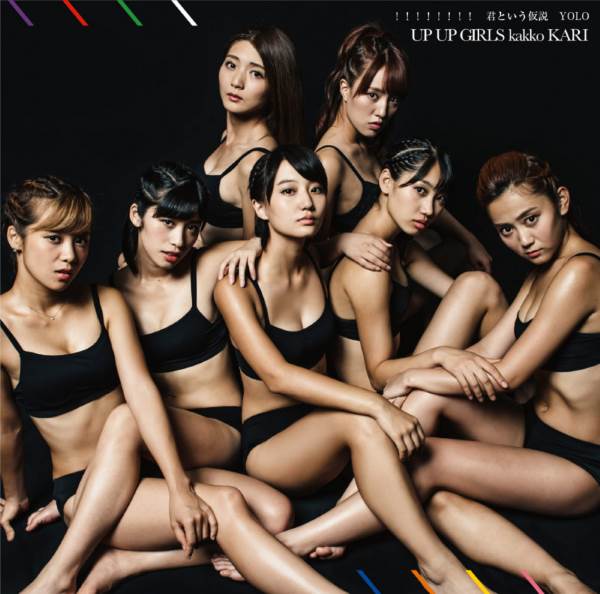 Up Up Girls (Kakko Kari) released their 21st single !!!!!!!! / Kimi to Iu Kasetsu (!!!!!!!! / 君という仮説) on October 11.
The music videos were revealed.
The girls show a sexier image of the group in underwear or tight-fitting outfits on the covers and MVs.
The single is available in two regular editions A and B and one limited. The tracklists vary depending on the edition.
The song !!!!!!!! was written and composed by Seiko Omori. The title is pronounced "Ban Ban Ban".
Kimi to Iu Kasetsu was written by Kodama Ameko.
One of the group members, Ayano Sato, wrote the lyrics of the song YOLO.
Most of the single songs were arranged by the DJ michitomo.
Moreover, the idol group will hold its first concert at the famous Nippon Budokan on November 8th.
Tracklist
Edition A CD

!!!!!!!!
Kimi to Iu Kasetsu (君という仮説)
YOLO
!!!!!!!! (Instrumental)
Kimi to Iu Kasetsu (Instrumental)
YOLO (Instrumental)
Edition B CD

!!!!!!!!
Kimi to Iu Kasetsu (君という仮説)
Future&Past
!!!!!!!! (Instrumental)
Kimi to Iu Kasetsu (Instrumental)
Future&Past (Instrumental)
Limited edition CD

!!!!!!!!
Kimi to Iu Kasetsu (君という仮説)
Run Run Run (ランランラン)
Abyssal Drop (Akari Saho Vocal Ver.)
Party People Alien (DJ WILDPARTY Remix) (パーリーピーポーエイリアン)
Bare Bare I LOVE YOU (∞ Remix) (バレバレ I LOVE YOU)
!!!!!!!! (Instrumental)
Kimi to Iu Kasetsu (Instrumental)
Run Run Run (Instrumental)
Music Video (PV)