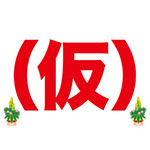 Up Up Girls (Kari) released their new digital single Up Ome!! ~UpGa wo Shougatsu Da yo Zenin Shuukou~ (アプオメっ!!~お正月だょ 全員集合!~) on January 1
This song celebrates the new year. The single is available on iTunes.
The lyrics were written by Nobe. The music was composed and arranged by Michitomo.
Moreover, Up Up Girls (Kari) will release their new single Nijiiro Mosaic (虹色モザイク) / Enjoy!! Enjo(y)!! on December 25.
The DVD of the concert Up Up Girls (Kari) 1st Live House Tour UpGa Daini Shou (Kari) Kaisen (アップアップガールズ(仮) 1st ライブハウスツアー アプガ第二章(仮)開戦) is on sale since December 18.