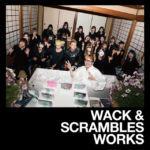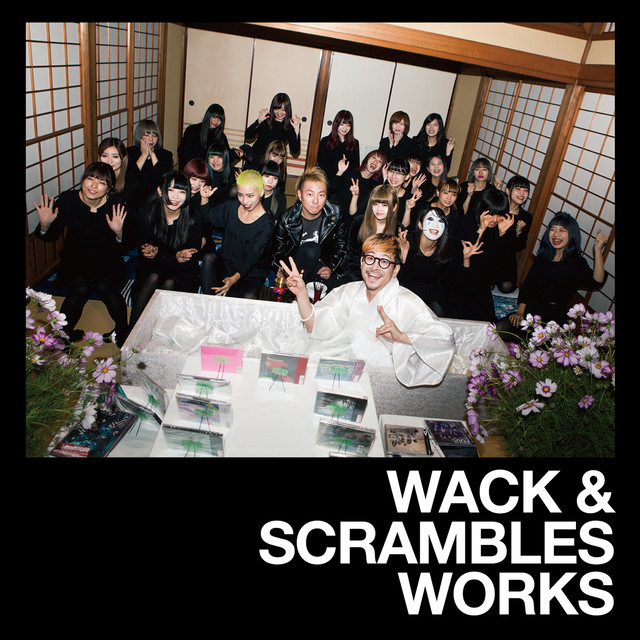 The new album Wack & Scrambles Works, made by BiS, BISH, Gang Parade and EMPiRE, was released on December 6th.
This album contains covers of these bands, new songs and a cover of the singers Nakagawa Shoko and Shibasaki Kou.
The single Wack is FXXK sung by SAiNT SEX (by BiSH, BiS and Gang Parade) is included in this album.
The artists beat mints boyz (also known as Matsukuma Kenta) and JxSxK participated in the production of this album.
The album is sold in normal and limited edition.
Here is the list of the respective performers of the following songs:
"Spark"

beat mints boyz a.k.a. Matsukuma Kenta×JxSxK

"Orchestra"

BiS : Kamiya Saki, Go Zeela, Momoland & Yamamachi Miki
GANG PARADE : Coco Partyn Coco, Aya Eightprince

"gives"

BiSH: Aina The End, Sen to Chihiro Chittiii, liNGliNG & Kyan Maika
GANG PARADE: Yui ga Dokuson & Terashima Yuuka
"Nerve"

BiS, BiSH, GANG PARADE, EMPiRE
"Plastic 2 Mercy"

BiS: Kika Front Frontal, Pan Luna Leafy
BiSH: Aina The End, Hashiyasume Atsuko, AYUNi D
"EMPiRE is COMiNG"

"WACK is FXXK"

"Flying Humanoid"

BiS: pour lui, Peri Ubu
BiSH: Momoko GUMi Company, liNGliNG
GANG PARADE: Yumeno Yua, Yamamachi Miki

"Lover Soul"

BiSH: Sen to Chihiro Chittiii
GANG PARADE: Aya Eightprince

"Okujou no Sora"

Buzz72+ feat. Aina The End
The idol group EMPIRE was formed at the end of 2017 ; it is like a sister group of BiS and BiSH.
Check out the video clip of the song Spark below.
Tracklist
CD

Spark (スパーク) (Original: BiS)
Orchestra (オーケストラ) (Original: BiSH)
gives (Original: BiS)
Nerve / BiS, BiSH, GANG PARADE, EMPiRE (Original: BiS)
Plastic 2 Mercy (Original: GANG PARADE)
EMPiRE is COMiNG (EMPiRE)
WACK is FXXK (SAiNT SEX)
Flying Humanoid (フライングヒューマノイド) (Original: Nakagawa Shoko)
Lover Soul (ラバソー ~lover soul~) (Original: Shibasaki Kou)
Okujou no Sora (屋上の空)
DVD

Spark (スパーク) (Music Video) (by Beat mints boyz a.k.a. Matsukuma Kenta×JxSxK)
WACK is FXXK (by SAiNT SEX)
Music Video (PV)