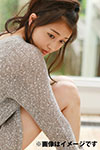 Wada Ayaka's new solo DVD The Season will be release in late July.
This is the 4th DVD from Wada Ayaka. The member of S/mileage will celebrate her 20th birthday in August.
A video trailer has been released.
The themes are "until now" and "from now". The videos show Wada Ayaka growing up into an adult woman.
This DVD is part of the e-Hello! series.
The item can be ordered on e-lineup for a limited time from June 9 to June 28.
Video Trailer