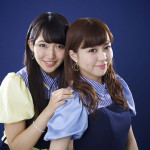 [email protected] (ほわどる) is a Japanese idol group formed in May 2011.
It currently consists of 2 members : Uratani Haruna and Aoki Chiharu.
The idol unit is from Sapporo on the island of Hokkaido. The girls are now mainly active in Tokyo.
Biography / History
[email protected] was part of Team Crerekko! (Teamくれれっ娘!) along with Snow Drop and Merci♡Coco.
Saito Mayana and Nagaoka Yume graduated in February 2012.
Their 1st single Fight!! was released in February 2012.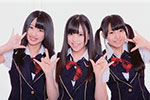 [email protected] 1st one-man live was held in July 2013 at Zepp Sapporo.
Oota Sakurako announced her graduation in November 2013 in order to focus on studies. She was a finalist of Miss Seventeen (ミスセブンティーン) contest.
After her departure, the other members of the idol group moved to Tokyo to improve their skills.
[email protected] host the radio show Howafuwa Mushashugyou Radio! Returns (ほわふわ武者修行Radio!リターンズ). It is broadcast every Sunday evening on bayfm.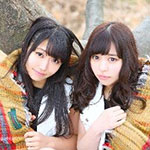 In the beginning of 2014, [email protected] had to face a challenge to make their major debut. The girls had to succeed 3 missions :  get a total of 10000 points at the Oricon ranking, mobilize 10000 people at their events, distribute flyers to 10000 people.
The idol group made its major debut with the single Magic Motion No.5 released in September 2014 under Version Music label.
[email protected]'s 1st mini-album Namara!! went on sale in February 2015.
Profile
[email protected] (ほわどる, ホワイドール)
Years active : 2011 – present
Label : Version Music
Agency : Cradle Records
Members
Uratani Haruna (浦谷はるな) – Ha-chan (はーちゃん)
Aoki Chiharu (青木千春) – Chiharun
Former Members
Saito Mayana (西東まやな)
Nagaoka Yume (長岡夢)
Oota Sakurako (太田桜子)
Discography
Singles
02/2012 : Fight!
12/2012 : Yume Miru Tsubasa (ユメミルツバサ)
20/08/2013 : Fuwa Fuwa Party (ふわふわ♪Party)
21/01/2014 : Sunrise ~Kimi ga Kureta Kibou~ (サンライズ~君がくれた希望~)
24/09/2014 : Magic Motion No.5
18/03/2015 : Aimai Moon (.曖昧Moon)
Albums
Links
News