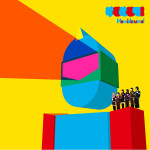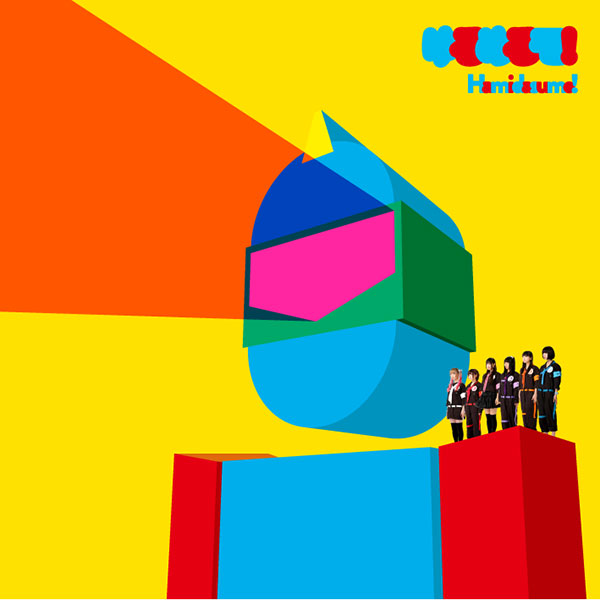 The new single of You'll Melt More! (Yurumerumo!) entitled Hamidasumo! will be on sale on March 25.
Hamidasumo! is the 2nd single of the idol group after the 1st one Hello World EP having marked its debut in 2013. It will be sold exceptionally under the label SPACE SHOWER MUSIC.
The tracklists were unveiled.
The single is available in several editions : a regular one and six limited ones containing a different CD. The covers are also different on each edition and each cover of limited editions represents one member of the group.
The titles of each edition are different from the 3rd track.
The lead song Hamidasumo! was written and composed by Hayashi Hiroyuki (POLYSICS). The B-side songs Nan and Kikoeru of the regular edition were written by Kobayashi Ai.
Furthermore, the group plans to release a new DVD on the same date entitled 2014 : A Space Odyssey On Liquid Roomo! -Liquid Roomo! Gou De Iku, 2014 Nen Uchuu no Tabi-.
Tracklist
Regular Edition

CD

Hamidasumo!
Nan (難)
Kikoeru (聞こえる)
Hamidasumo! (Heaven & Hell Remix)
Hamidasumo! (Instrumental)
Limited Editions

Mone

Hamidasumo!
Nan (難)
1! 2! Kung Fu! (1!2!かんふー!)
Hamidasumo! (Mone version)
Kan (Instrumental)

Kechon

Hamidasumo!
Nan (難)
1 ! 2 ! Kan fu! (1!2!かんふー!)
Hamidasumo! (Kechon version)
Kan (Instrumental)

Chiffon

Hamidasumo!
Nan (難)
1 ! 2 ! Kan fu! (1!2!かんふー!)
Hamidasumo! (Chiffon version)
1 ! 2 ! Kan fu! (Instrumental)

Yonapi

Hamidasumo!
Nan (難)
1 ! 2 ! Kan fu! (1!2!かんふー!)
Hamidasumo! (Yonapi version)
Kikoeru (Instrumental)

Ano

Hamidasumo!
Nan (難)
1 ! 2 ! Kan fu! (1!2!かんふー!)
Hamidasumo! (Ano version)
1 ! 2 ! Kan fu! (Instrumental)

Chibo

Hamidasumo!
Nan (難)
1 ! 2 ! Kan fu! (1!2!かんふー!)
Hamidasumo! (Chibo version)
Kikoeru (Instrumental)
Music Video (PV)