Les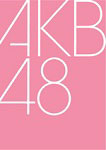 AKB48, SKE48, NMB48, and HKT48 will hold a series of concerts titled AKB48 Fair (AKB48フェア).
Les concerts auront lieu du 25 au 28 avril au Nippon Budokan.
L'annonce a été faite lors du 3e jour de l'évènement AKB48 Request Hour Set List Best 100 2013 (AKB48 リクエストアワー セットリストベスト100 2013) au Tokyo Dome City Hall.

Calendrier
SKE48
Date : 25/04/2013
Heure : –
Lieu : Nippon Budokan, Tokyo
NMB48
Date : 26/04/2013
Heure : –
Lieu : Nippon Budokan, Tokyo
HKT48
Date : 27/04/2013
Heure : –
Lieu : Nippon Budokan, Tokyo
AKB48
Date : 27/04/2013
Heure : –
Lieu : Nippon Budokan, Tokyo
AKB48, SKE48, NMB48, HKT48
Date : 28/04/2013
Heure : –
Lieu : Nippon Budokan, Tokyo