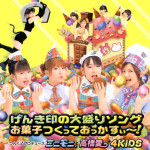 Genki Jirushi no Oomori Song / Okashi Tsukutte Okkasui~! (げんき印の大盛りソング/お菓子つくっておっかすぃ~) est le 6e single des Minimoni sorti le 27 novembre 2002.
Les Minimoni sont un groupe d'idols appartenant au Hello! Project. Elles sont créditées sous le nom de Minimoni to Takahashi Ai + 4KIDS sur ce single. Takahasi Ai est une chanteuse, idol, actrice et mannequin japonaise. Les 4KIDS sont un ancien sous-groupe du Hello! Project composé de Sudo Maasa, Sugaya Risako, Suzuki Airi et Hagiwara Mai.
La seconde chanson est interprétée par les membres de la première génération Yaguchi Mari, Tsuji Nozomi, Kago Ai et Mika. Les deux titres apparaissent dans Minimoni The Movie: Okashi no Daikbouken!. Le film a été réalisé en 2002 par Shinji Higochi et les Minimoni y jouent les rôles principaux.
53,681 copies of the single were sold overall. The length is 16:15.
Track list
Genki Jirushi no Oomori Song (げんき印の大盛りソング)
Okashi Tsukutte Okkasui~! (お菓子つくっておっかすぃ~)
Genki Jirushi no Oomori Song (Original Karaoke)
Okashi Tsukutte Okkasui~! (Original Karaoke)
Clip Vidéo (MV)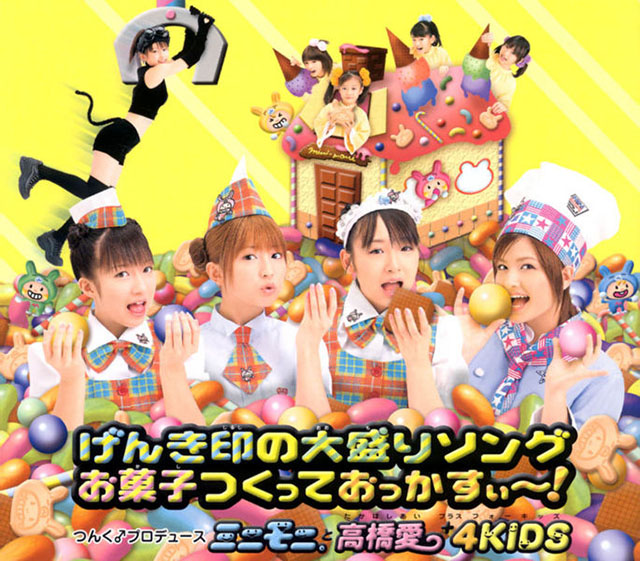 Membres
Minimoni

Yaguchi Mari
Tsuji Nozomi
Kago Ai
Mika

Takahashi Ai
4KIDS

Sudo Maasa
Sugaya Risako
Suzuki Airi
Hagiwara Mai