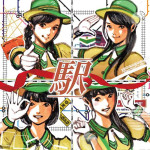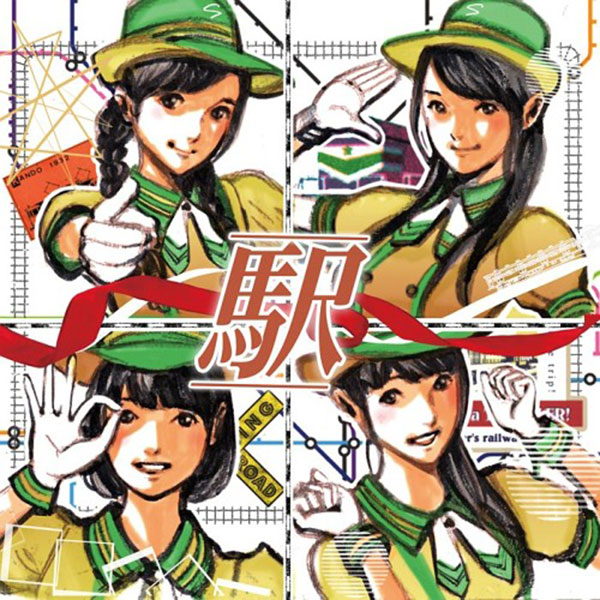 Le 2nd album des Station♪ Eki (駅) sortira le 25 mars.
Cet album comporte 11 chansons dont les derniers singles des Station♪ Love Happy Station, To Ki Do Ki Fumikiri, Rush Hour!!!, Wonder Japan @ Station. Ichikoro Motion and Train=Train=Train=Train.
C'est un groupe d'idols dont le thème est le train et le chemin de fer.
Leurs chansons mélangent divers styles musicaux tels que la pop, le rock et le rap.
Les illustrations de la pochette du CD ont été dessinées par Kiriki Kenichi qui est l'auteur du manga Tokyo Shutter Girl (東京シャッターガール). Elles représentent les membres des Station♪ en personnages de manga.
Tracklist
The next station is STATION♪
Rush Hour!!! (ラッシュアワー!!!)
Wonder Japan @ Station (ワンダージャパン@ステーション♪)
Dokomademo Go my Rail (どこまでもゴーマイレール)
Hashire! San Tetsu (はしれ!さんてつ)
To Ki Do Ki Fumikiri (To・Ki・Do・Ki 踏切)
Sakulife (サクライフ)
Ichikoro Motion (いちころモーション♪)
Namida no Teikiken 【Ticket to Eternity】 (涙の定期券【Ticket to Eternity】)
Love Happy Station (Love ハッピーステーション)
Train=Train=Train=Train