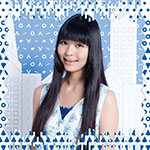 Le 2nd single de Terashima Yufu Campanula no Yuuutsu (カンパニュラの憂鬱) will be released on August 6.
The trailer and a part of the music video have been unveiled.
Ce single est produit par Jane Su qui a travaillé pour des groupes d'idols tels que les Tomato n' Pine et les Negicco.