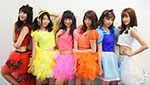 3min (サンミニ) is a Japanese idol group formed in 2011.
It currently consists of 6 members. Each one has been assigned a color.
Biography / History
The theme of the idol group  is "3".
The girls perform electro dance music (EDM) and house songs. The duration of their songs is 3 minutes (サンミニッツ).
They are based in Akihabara, Tokyo.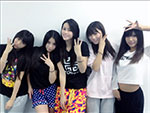 3min was created in November 2013. The 5 original members were Yasuda Yui, Aizuki Hina, Hisamatsu Kaori, Takatorie Rie and Watanabe Mayu.
Takatori Rie went on hiatus due to poor physical health in December 2013.
She decided to quit in February 2014.
Minami Ayaka joined 3min as a new member February 2014.
Yasuda Yui withdrew in April 2014 in order to pursue her career as a model.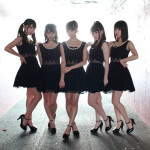 Kashimoto Moeka became a new member May 2014.
3min's debut single Panorama World (パノラマワールド) was released in November 2014.
As a gravure idol, Hisamatsu Kaori released her 1st solo DVD Pure Smile (ピュア・スマイル) in December 2014.
Their 2nd single Style went on sale in May 2015.
Kita Yoko was recruited as a new member in July 2015.
Watanabe Mayu joined Palet in July 2015. However, she pursues her activities concurrently with both idol groups.
Profile
3min (サンミニ)
Years active :  – present
Label : –
Agency : Platinum Passport
Members
Aizuki Hina (逢月ひな) – Pink
Hisamatsu Kaori (久松かおり) – Orange
Watanabe Mayu (渡邊真由) – Red
Minami Ayaka (南彩夏) – White
Kashimoto Moeka (柏元萌華) – Yellow
Kita Yoko (喜多陽子) – Blue
Former Members
Takatori Rie ( 高鳥吏恵) – Blue
Yasuda Yui (安田唯) – Puple
Discography
Singles
19/11/2014 : Panorama World (パノラマワールド)
06/05/2015 : Style
Albums
Links
News