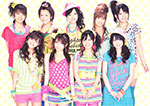 Japanese Idols (アイドル) are multi talented female artists. The girls have various activities as singers, actresses, models, TV personnalities… They appear regularly in a lot of medias such as magazines, commercials, TV shows, dramas or movies.
Japanese idols are usually cute and attractive girls in their teens or twenties.
Gravure Idols (グラビアアイドル), sometimes abbreviated to "gradol" (グラドル), refer to a Japanese female models who appear in magazines, photobooks or DVDs.
The fans are called "wota" (ヲタ).
Japanese idol groups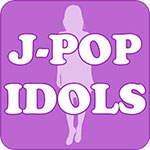 For further information on Japanese idol groups, check out our idol encyclopedia / wiki below. You can find the profile of the members, the discography, the history, the biography, and more about each artist.
Nowadays, there are hundreds of idol groups in Japan. Our database contains information on a wide variety of groups, from the local idols to the most famous ones (AKB48, Morning Musume, Momoiro Clover Z, Babymetal…).
A
B
C
D
E
F
G
H
I
J
K
L
M
N
O
P
Q
R
S
T
U
V
W
X
Y
Z
#
History
The idol phenomenon began in the 1970s. It was inspired by popular foreign artists who had enthusiastic fans.
In the 1970s, the girls were mainly models for magazines.
In the 1980s, idols diversified their activities and started becoming singers and actresses and appearing in TV variety shows. They topped the J-Pop charts. This era was their first "golden age".
In the 1990s, a new evolution happened and a lot of units were formed.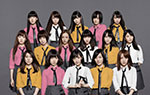 In the 2000s, Japanese idols rise in popularity with artists such as Morning Musume and AKB48 who had a great success in the whole country.
In the 2010s, the idol phenomenon peaked. Many major or local idol groups were created across Japan.
They even began to expand overseas. Several artists held live performances in South-East Asia, United States and Europe.