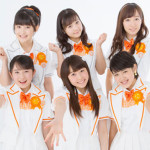 Country Girls (カントリー・ガールズ) is a Japanese idol group formed in 1999. They were formerly known as Country Musume (カントリー娘。).
It currently consists of 5 members. Each one has been assigned a color.
Country Musume is part of Hello! Project.
Biography / History
The 3 original members were Toda Rinne, Kobayashi Azusa and Yanagihara Hiromi. They were selected to represent the country girls from Hokkaido.
Yanagihara Hiromi died in a car accident one week before the release of their 1st single Futari no Hokkaido (二人の北海道) in July 1999.
Kobayashi Azusa left the idol unit a few weeks later for personal reasons.
Toda Rinne continued as a soloist and released 2 singles as Country Musume even if she was the only member.
Kimura Asami joined her in May 2000.
They played in the movie Country Girl Hokkaido Bokujou Monogatari (カントリー・ガール北海道牧場物語) in July 2000. The theme song Koi ga Suteki na Kisetsu (恋がステキな季節) was released as a single.
Tsunku♂ became their new producer in 2001.
Morning Musume's Ishikawa Rika was added in April 2001. The idol group quickly rised in popularity after her arrival.
Satoda Mai joined Country Musume in January 2002.
Toda Rinne graduated in October 2002.
In January 2003, their moved to Tokyo for their activities.
Saito Miuna was recruited in April 2003.
Ishikawa Rika departed in summer 2003. She was replaced by 2 other Morning Musume members, Konno Asami and Fujimoto Miki, who belonged to the idol group until 2006.
Country Musume gave their 1st live performance in September 2006 at Shibuya-AX.
Kimura Asami and Saito Miuna graduated from Country Musume and Hello! Project in January 2007.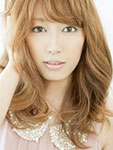 Satoda Mai became the only remaining member. She graduated from Hello! Project in March 2009. She continues her activities as a singer, a model and a TV presenter.
In February 2014, it was announced at Hello! Project 2014 Winter ~Goisu Mode~ that there will be auditions to recruit new members. However no applicant was selected.
In November 2014, Yamaki Risa, Inaba Manaka, Ozeki Mai, Shimamura Uta, Morito Chisaki joined the idol group as new members. Country Musume was renamed Country Girls. Former leader Satoda Mai has been appointed general manager. Tsugunaga Momoko (Berryz Kobo) became the "playing manager".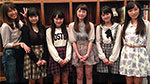 Country Girls' 1st single Itooshikutte Gomen ne / Koi Dorobou (愛おしくってごめんね / 恋泥棒) was released in March 2015.
In June 2015, Shimamura Uta withdrew due to disagreements between her family and Up-Front agency about her activities.
Profile
Country Girls (カントリー・ガールズ) / Country Musume (カントリー娘。)
Years active : 1999 – present
Label : Zetima
Agency : Up-Front
Members
Tsugunaga Momoko (嗣永桃子) – Pink
Yamaki Risa (山木梨沙) – Green
Inaba Manaka (稲場愛香) – Red
Ozeki Mai (小関舞) – Blue
Morito Chisaki (森戸知沙希) – Orange
Former Members
Toda Rinne (戸田鈴音)
Kobayashi Azusa (小林梓)
Yanagihara Hiromi (柳原尋美)
Kimura Asami (木村麻美)
Saito Miuna (斉藤美海)
Ishikawa Rika (石川梨華)
Konno Asami (紺野あさ美)
Fujimoto Miki (藤本美貴)
Satoda Mai (里田まい)
Shimamura Uta (島村嬉唄) – Yellow
Discography
Singles
23/07/1999 : Futari no Hokkaido (二人の北海道)
30/11/1999 : Yukigeshiki (雪景色)
27/04/2000 : Hokkaido Shalala (北海道シャララ)
31/07/2000 : Koi ga Suteki na Kisetsu (恋がステキな季節)
18/04/2001 : Hajimete no Happy Birthday! (初めてのハッピーバースディ!)
17/10/2001 : Koibito wa Kokoro no Ouendan (恋人は心の応援団)
17/04/2002 : Iroppoi Onna ~Sexy Baby~ (色っぽい女 ~Sexy Baby~)
13/11/2002 : Bye Bye Saigo no Yoru (Bye Bye 最後の夜)
24/07/2003 : Uwaki na Honey Pie (浮気なハニーパイ)
05/12/2003 : Senpai ~Love Again~ (先輩 ~Love Again~)
04/08/2004 : Shining Itoshiki Anata (シャイニング 愛しき貴方)
25/03/2015 : Itooshikutte Gomen ne / Koi Dorobou (愛おしくってごめんね / 恋泥棒)
Albums
12/12/2001 : Country Musume Daizenshuu 1 (カントリー娘。大全集①)
23/08/2006 : Country Musume Daizenshuu 2 (カントリー娘。大全集②)
Best of Albums
10/12/2008 : Country Musume Mega Best (カントリー娘。 メガベスト)
News