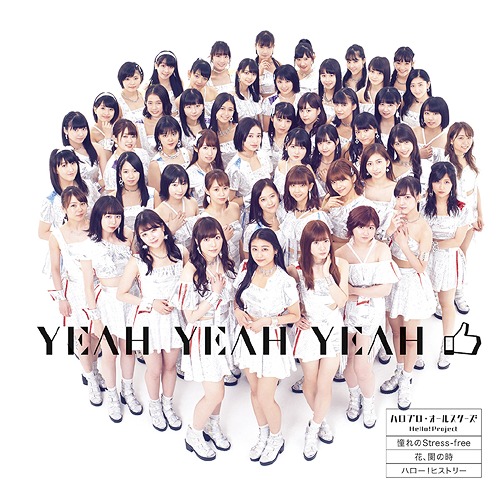 All current idol groups from Hello! Project get together for a new single to be released on September 26th.
It is entitled Yeah Yeah Yeah / Akogare no Stress-free / Hana, Takenawa no Toki (YEAH YEAH YEAH/憧れのStress-free/花、闌の時).
This is the 2nd single after the single All For One & One For All ! (with the first idol groups from H!P) released in 2004.