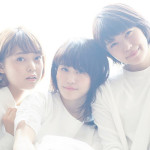 Negicco is a Japanese idol group formed in July 2003.
It currently consists of 3 members : Nao☆, Megu and Kaede.
The idol unit is based in Niigata Prefecture.
Biography / History
Negicco were originally created for a promotional campaign for the onions from this area. The word "negi" (ネギ) means "onion" in Japanese.
Their 1st single Koi Suru Negikko (恋するねぎっ娘) was released in 2003.
Miku graduated in November 2006. She was replaced by Misaki in the following month.
Misaki announced her graduation in April 2008.
Their radio show started on FM Kento and Ustream in September 2008.
Negicco won the Grand Prix at U.M.U Award 2010.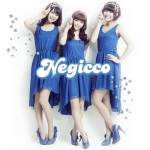 They signed under T-Palette Records label in June 2011.
The idol group collaborated with hy4_4yh on the single Kanzen Kouryaku (完全攻略) released in March 2012.
Negicco 10th Anniversary Party Live was held in August 2013 at Shinjuku Blaze in Tokyo.
In December 2013, the girls collaborated with swedish headphones brand Coloud to release a new item named NegicColoud.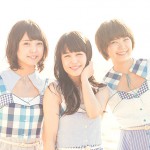 The members of Negicco went to Finland for the filming of the music video for the single Hikari no Spur (光のシュプール) released in December 2014.
The girls appeared in traditional Japanese kimonos in a TV commercial for Sato Kagami Mochi's Raku Poi Youki (らくポイ容器) in December 2014.
NegiBand was formed in the beginning of 2015. It consists of various musicians such as Onishi Yusuke (guitar), Kashima Tatsuya (bass), Mabanua (drums), Shindo Takatoshi (keyboard), Kobayashi Takegoro (keyboard), Nagata Kosei (sax, flute), Masago Yochi (trumpet, flugelhorn), Maeda Daisuke (trombone). They participate in some live performances.
The DVD Live & Life Negicco 2014-15 Winter includes the video of the concert Road of Negiiiiii ~Negicco One Man Show~ which took place in January 2015 at Liquidroom, Tokyo. It contains also a documentary on the idol group.
The 3 members tuned into tanuki (raccoon dog) in a CM for Sato no Gohan (サトウのごはん) rice in February 2015.
Their 1st nationwide live tour Never Give Up Girls!!! & Rice & Snow was held from February to May 2015.
After the announcement of the creation of NGT48, Takahashi Minami and Yokoyama Yui (AKB48) paid a courtesy visit to Negicco in March 2015 in Niigata.
Nao☆, Megu and Kaede appeared in a TV commercial for Hatori hot springs (onsen) in March 2015. They performed the official song Hatori ni Tsuretette (葉渡莉に連れてって).
In addition to her activities as an idol, Kaede studies chemical engineering at Niigata University. She was appointed special researcher and representative of pharmaceutical college in April 2015.
In May 2015, Nao☆ threw the ceremonial first pitch before a baseball game at the Hard Off Eco Stadium in Niigata.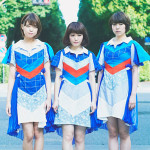 Negicco participated in Culture City of East Asia in Cheongju, South Korea, in May 2015. The girls have been appointed Niigata ambassadors for the cultural event.
They took part as guests at Perfume Fes 2015 ~3-nin Matsuri~ (Perfume Fes!! 2015 〜三人祭〜) at Nippon Budokan in September 2015.
Kaede held a solo acoustic live in Tokyo in September 2015 to celebrate her birthday.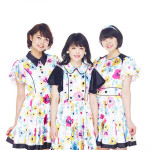 A new version of the single Attouteki na Style -NEGiBAND ver.- (圧倒的なスタイル) was released in December 2015.
Especia members Tominaga Haruka, Mori Erika, Sannomiya Chika, Mise Chihiro, Wakita Monari, and Lyrical School's Mei and Yumi made a guest appearance in the MV for the single Mujun, Hajimemashita (矛盾、はじめました。) on sale in March 2016.
Negicco's 3rd album Tea for Three (ティー・フォー・スリー) was released in May 2016.
The members of the idol group appeared in the MV for Junjou Ecstasy (純情エクスタシィ) by Kikenbi Challenge Girls (危険日チャレンジガールズ!) and DJ Yatsui Ichiro (DJやついいちろう) in June 2016.
Profile
Negicco (ねぎっこ)
Years active : 2003 – present
Label : T-Palette Records
Agency : Negi-pro
Members
Nao☆ (なお)
Megu (めぐ)
Kaede (かえで)
Former Members
Discography
Singles
2003 : Koi Suru Negikko (恋するねぎっ娘)
2004 : Negicco the Remix
25/01/2006 : Falling Stars
2006 : Bokura wa Tomodachi (僕らはともだち)
2007 : Earth
2008 : Summer Breeze
2008 : Attouteki na Style (圧倒的なスタイル)
10/09/2010 : Negisama! Bravo☆ (ネギさま! Bravo☆)
02/11/2011 : Koi no Express Train (恋の Express Train)
20/06/2012 : Anata to Pop with You! (あなたとPop With You!)
13/02/2013 : Ai no Tower of Love (愛のタワー・オブ・ラヴ)
29/05/2013 : Idol Bakari Kikanaide (アイドルばかり聴かないで)
06/11/2013 : Tokimeki no Headliner (ときめきのヘッドライナー)
16/04/2014 : Triple! Wonderland (トリプル!Wonderland)
22/07/2014 : Sunshine Nihonkai (サンシャイン日本海)
02/12/2014 : Hikari no Spur (光のシュプール)
11/08/2015 : Ne Vardia (ねぇバーディア)
25/12/2015 : Attouteki na Style -NEGiBAND ver.- (圧倒的なスタイル-NEGiBAND ver.-)
29/03/2016 : Mujun, Hajimemashita (矛盾、はじめました。)
Collaboration Singles
21/03/2012 : Kanzen Kouryaku (完全攻略) (Negicco × hy4_4yh)
Albums
17/07/2013 : Melody Palette
20/01/2015 : Rice & Snow
24/05/2016 : Tea for Three (ティー・フォー・スリー)
Mini-Albums
2009 : Anosorahe (アノソラヘ)
09/07/2010 : Plastic☆Star (プラスちっく☆スター)
20/07/2011 : Get It On!
Best of Albums
22/02/2012 : Negicco 2003-2012 ~Best~
Links
News